Neighboring cities amenable to Apple's proposed Cupertino mega-campus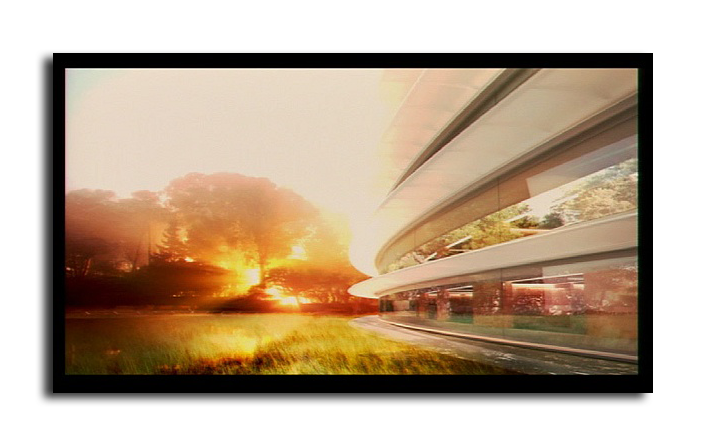 AppleInsider is supported by its audience and may earn commission as an Amazon Associate and affiliate partner on qualifying purchases. These affiliate partnerships do not influence our editorial content.
The initial response from neighboring mayors toward Apple's unveiling of plans for a massive new campus in Cupertino, Calif., has been positive, despite a history of "border wars" between cities.
Apple CEO Steve Jobs presented the company's plans for a second campus in Cupertino at a city council meeting earlier this month, describing the 1 million square-foot building as looking "a little like a spaceship landed." The roughly 150 acre property along Pruneridge Avenue that Apple plans to develop stands near the border of Cupertino, Sunnyvale and Santa Clara.
Most of that property was purchased from HP in 2010. Apple had for years planned a on building smaller 50-acre campus, but was held up because of rezoning complications. Jobs said that the company's recent growth had prompted the company to design a building that could hold nearly all of its employees.
According to San Jose's Mercury News, the mayors of nearby Sunnyvale and Santa Clara have lent tentative support to the construction project and neither city has yet to raise alarm over traffic, noise, or other potential issues.
Of course, Cupertino's neighbors could stand to benefit from the development. "There will be people who want to buy homes here, to eat lunch, and we're right on the border," Sunnyvale Mayor Melinda Hamilton said. "Proximity is a huge deal. Having more and better jobs brings the whole region up. That success breeds success."
But, the three cities have had a tense relationship over projects in the past. Proposed expansions to a Cupertino 99 Ranch Market and Santa Clara's Kaiser hospital, which are located on either side of Apple's property, brought about "border wars," according to the report. The cities have also been involved in several "not in my backyard" disputes and "cross-city fights" in recent years, report author Mike Rosenberg noted.
Cupertino Mayor Gilbert Wong said earlier in June that "there is no chance" that the city would say no to Apple's project. Official building plans for the facility are due to be submitted later this year. Apple hopes to begin using the campus by 2015.
Meanwhile, Sunnyvale officials have hinted that Cupertino is biased toward Apple, with Mayor Hamilton stating that her city will view the project with "clear eyes."
"In Sunnyvale, we make decisions on projects like this after asking the residents how they feel about it, as opposed to declaring 'there's no way we're not going to approve this,' " said Sunnyvale Councilman Chris Moylan, criticizing Wong's remarks.
All three city halls have begun meeting to discuss the project's impact on the region. Apple's plans will require a "full traffic analysis" from a consultant and an environmental impact review. The increased traffic in particular may be a concern to residents and city officials, as a portion of Pruneridge Avenue east of Wolfe Road may be eliminated as part of the development.
"A lot of the potential impacts come from how you design a project, how you lay it out," said Santa Clara Councilwoman Jamie McLeod. "A big thing is traffic — but where are the outlets? Does it impact any flows of traffic? It's hard to (know the impact) at this point."
However, Santa Clara Mayor Jamie Matthews doesn't see the review as being a problem. "We'll be innovative and find ways around issues that get raised," Matthews said. "It's quite a boon for Silicon Valley. Either we find ways to continue to grow and accommodate these titans of entrepreneurial venture or we stop being Silicon Valley."