Nortel bondholders; Microsoft and Android; Facebook Project Spartan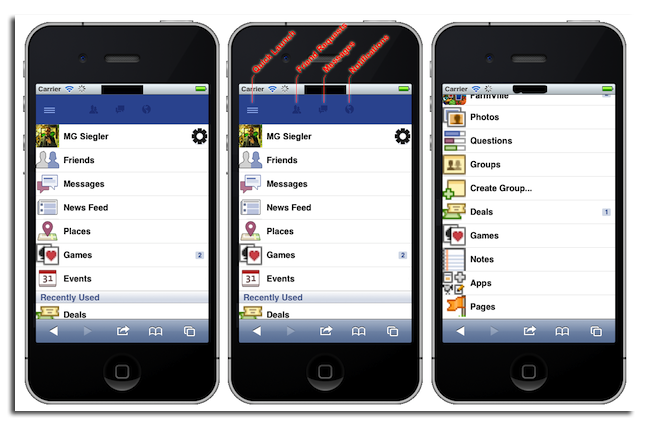 Nortel's creditors are optimistic that the proceeds from an Apple-led consortium's $4.5 billion purchase of a cache of the company's patents will cover its remaining debt, while Microsoft has now secured patent licensing deals from five Android vendors. Finally, a new report claims Facebook's rumored Project Spartan HTML5 application platform is nearing completion and will reportedly launch by August 1.
Bloomberg reports that bondholders of the bankrupt Candian telecommunications company may see 100 percent recovery after last week's auction shot up to more than three times the price expected by some analysts.
Trading of Nortel's bonds has been on the rise since the auction, closing at 105.25 cents on the dollar on Tuesday, a far cry from the low of 13.94 cents shortly after the company filed for bankruptcy reorganization in 2009.
"Bondholders who hung in there are realizing the real value of what we knew about Nortel before they were forced to file," said money manager Kathleen Gaffney, whose company, Loomis Sales & Co., holds some Nortel debt.
Nortel said in court papers that it owes about $5.8 billion, while Bloomberg estimates that the company has roughly $4.01 billion in outstanding bonds. The company has raised approximately $3 billion by selling off other parts of its business.
Nortel's patents were seen as being crucial to the next-generation of wireless networking, dubbed Long-Term Evolution. As such, bidding for the patent trove resulted in a clash of technology titans Apple and Google, both of which have substantial cash reserves. With the help of Ericsson, Research in Motion, MIcrosoft, Sony and EMC, Apple's "Rockstar" group prevailed over Google's team "Ranger," which included chipmaker Intel.
Sources have suggested that Apple paid $2 billion for "outright ownership" of Nortel's LTE patents, while other members of the consortium paid less for licenses, tax breaks and less-contested patents. "At the end of the day this deal isn't about royalties. It is about trying to kill Android," said one report.
The transaction is awaiting regulatory approval. Prior to the auction, Apple faced close scrutiny from the U.S. Federal Trade Commission over concerns that the company would aggressively wield the patents against its competitors.
In the last week, Microsoft has announced four Android patent deals on top of preexisting lucrative licensing agreement with HTC, Network World reports.
Microsoft announced Tuesday that it had reached an agreement with Android and Chrome OEM Wistron Corp, providing "broad coverage" the Redmond, Wash., company's patent portfolio. The company has also recently announced licensing deals with Velocity Micro, General Dynamics and Onkyo Corp.
The Windows giant's biggest deal is presumed to be an agreement reached with Taiwanese handset maker HTC last year. The company reportedly receives $5 from HTC for every Android phone it sells, causing some pundits to speculate that Microsoft makes more money off of Google's Android that it does from its own Windows Phone 7 platform.
Microsoft could pick up dozens more licensing deals before the smartphone race is over, though it has seen some resistance. Motorola has chosen to fight claims of patent infringement in court. Meanwhile, Microsoft is also suing Barnes & Noble, which makes the Android-based Nook e-reader, and has reached agreements with Samsung and LG.
Google's high level of interest in the Nortel patent collection was seen as a defensive move as rival companies are pressuring Android vendors. The fact that the company lost the auction has been seen by some as a devastating blow to the platform.
Facebook's highly secretive "Project Spartan" is reportedly nearing completion and could launch by late July, according to TechCrunch. The publication first broke rumors of the project last month, claiming that the social network was looking to circumvent Apple's App Store with a HTML5 web app platform in order to maintain control.
"Facebook is pushing to have everyone ready by July 15. One source expects a formal unveiling to be sometime between then and August 1," the new report said. Project Spartan's goal is "to get people using Facebook as the distribution model for games and other apps, not the App Store (or any other distribution hub)," MG Siegler claimed last month.
Alleged screenshots of the new Spartan mobile platform reveal HTML5 games, apps and notifications tied together with a Facebook "chrome" bar.
Shortly after the first reports emerged regarding the project, rumors surfaced that Facebook's public relations representatives had launched a spin campaign to counter the story by suggesting that Facebook had been wrongly positioned against other companies. Apple is also said to be aware of the project and may have lent "minor support" to it.
In June, The New York Times reported that a native Facebook app for the iPad is in the "final stages of testing" and should arrive within weeks.