China Telecom to launch iPhone in late 2011 - report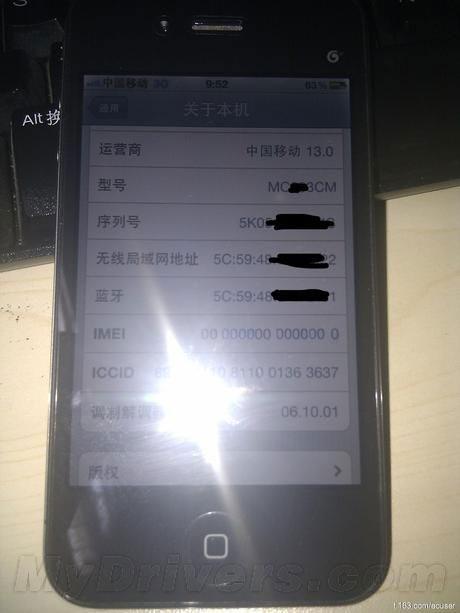 AppleInsider is supported by its audience and may earn commission as an Amazon Associate and affiliate partner on qualifying purchases. These affiliate partnerships do not influence our editorial content.
China Telecom plans to begin selling Apple's iPhone by the end of this year, breaking rival China Unicom's exclusive hold on the iPhone market in the country, according to a new report.
"It's expected to happen this year. China Telecom already has the required technology and it all hinges on content of the agreement. As we all know, it's not easy to negotiate with Apple," a source told Reuters on Wednesday.
Another person familiar with the matter pegged November as a likely timeframe for the expected iPhone launch.
China Telecom currently ranks third among wireless operators in China, behind China Mobile and China Unicom. As of May, the carrier had 105.7 million mobile phone users.
According to the report, chairman Wang Xiaochu said in May that the company had reached a deal with Apple to launch a CDMA-based iPhone. Reports emerged last year that Apple was in talks with China Telecom over the iPhone.
Engineers for the company have reportedly succeeded in activating the Verizon iPhone 4 on the China Telecom network and were rumored to begin limited testing in June. Presumably, a November launch for the carrier would feature Apple's next-generation smartphone, which is expected to be a "world phone" that supports multiple wireless standards, including GSM and CDMA.
Investors gave China Telecom stock a boost on the Hong Kong stock exchange after the rumor, rising 4.90 percent to HK$4.92 during the afternoon. Bloomberg reported that the increase is the company's largest daily gain in five months.
According to analyst Mark Moskowitz of J.P. Morgan, expanding into the overseas CDMA market could bring Apple as much as $3 billion in revenue in 2012, assuming it reaches 10 percent market share.
The Reuters report comes on the heels of recent rumors that China Mobile will also begin carrying the iPhone later this year. Though China Mobile is the world's largest wireless carrier with 611 million subscribers, the carrier's efforts to partner with Apple have been complicated by the fact that it runs a proprietary TD-SCDMA network that is incompatible with current versions of the iPhone.
Last week, AppleInsider reported on an unauthenticated photo allegedly showing an iPhone operating on China Mobile's 3G network. The wireless carrier could begin carrying the iPhone as early as September, according to Ticonderoga Securities analyst Brian White. He speculates that the high-end mobile phone market in China represents a $70 billion opportunity for Apple.
Apple Chief Operating Officer Tim Cook was reportedly spotted at the China Mobile headquarters last month, prompting further speculation that the two companies were close to reaching an iPhone deal. In May, China Mobile Chairman Wang Jianzhou said the company already provides service to 4 million iPhones, despite the lack of 3G and official support for the device on its network.
Apple's iPhone sales in Greater China grew a staggering 250 percent year over year in the second fiscal quarter of 2011, which ended in March. ""We continued to be on a tear in China," Cook said. The company's emerging markets strategy has focused first on the Chinese market in hopes of applying what it learns to other countries.