Verizon says LTE phones incompatible with other carriers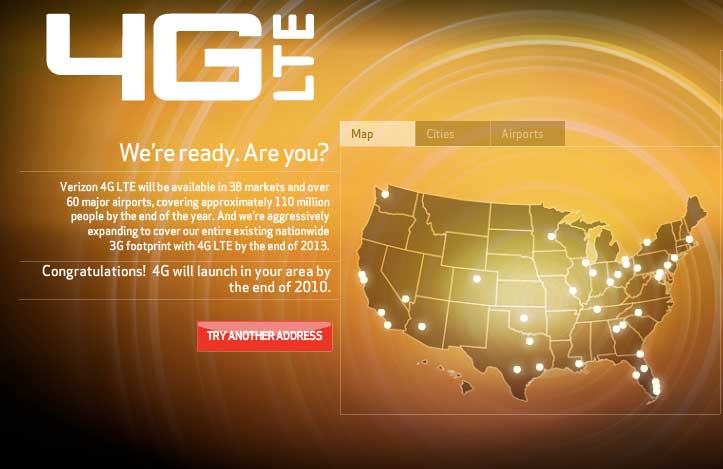 AppleInsider may earn an affiliate commission on purchases made through links on our site.
Verizon Wireless confirmed on Thursday that 4G LTE phones it sells will be incompatible with rival networks in the U.S. because of spectrum differences.
Sascha Segan of PC Mag reports that, according to Verizon spokeswoman Brenda Raney, the carrier's Long-Term Evolution handsets will not "be compatible on other LTE networks in the U.S." because "the phones will be on different frequencies."
Verizon's 4G network operates mostly in the 746-787MHz range, compared to AT&T's 704-746MHz. Segan notes that a small portion of Verizon and AT&T spectrum overlaps in an area called the "lower B block," while adding that Verizon and AT&T could easily build their phones to exclude each other's frequencies.
Meanwhile, MetroPCS uses the 1700-MHz band for its LTE network. AT&T has indicated plans to use the same band, and Verizon owns spectrum in the same frequency, but it's unclear to what extent the exact frequencies for each carrier would overlap.
Verizon and AT&T already face incompatibility with their 2G and 3G networks. In order to launch the iPhone 4 on Verizon, Apple had to reengineer the device to work on a CDMA network.
During a recent event, several AT&T executives were unable to answer whether the carrier's upcoming LTE devices would be able to roam onto Verizon's network, Segan said. AT&T plans to bring LTE to 15 markets by the end of 2011, a full year behind Verizon. The company has accelerated its plans and hopes for its 4G network to be "largely complete" by the end of 2013.
Verizon launched its LTE network late last year, touting real-world data rates of between 5 and 12 megabits per second downstream, and 2 to 5 Mbps up.
Overseas, spectrum incompatibility gets even worse. According to the report, the International Telecommunication Union has approved a number of different bands for LTE, including "700, 800, 850, 900, 1500, 1700, 1800, 1900, 2000, 2100, 2300, and 2600MHz."
Seegan does, however, go on to note that it is "physically possible to build phones that cover both Verizon's and AT&T's frequencies" and the matter may come down to a "business arrangement." Given Apple's partnerships with the two companies, the company could negotiate dual-mode LTE capability ahead of an LTE iPhone launch.
However, Apple is reportedly not ready to release an LTE iPhone this year and is expected to delay the device until at least next year. Apple may have an edge over rival handset makers after having purchased critical LTE-related patents from Canadian telecom equipment maker Nortel.
Verizon executives are confident that Apple is indeed hard at work on an LTE-capable phone. "You'll see more coming from Apple on LTE," CEO Dan Mead said earlier this year. "They understand the value proposition of LTE and I feel very confident that they are going to be a part of it."