Apple's new 27-inch LED display is world's first Thunderbolt display
Apple on Wednesday unveiled the new Apple Thunderbolt Display, the world's first display with Thunderbolt I/O technology and built-in docking cables for Mac notebooks set to arrive sometime in the next 60 days for $999.
Following in the tradition of the previous 27-inch LED display, the new offering is designed specifically for Mac notebooks and features an elegant, thin, aluminum and glass enclosure, and includes a MagSafe connector that charges a MacBook Pro or MacBook Air.
With a 16:9 edge-to-edge glass design, the Thunderbolt Display uses IPS technology to provide a brilliant image across an ultra wide 178 degree viewing angle. Any Thunderbolt-enabled Mac notebook can dock with the display to quickly and easily create a full-fledged desktop solution.
The Thunderbolt Display also includes a built-in FaceTime HD video camera for crisp video conferencing, a 2.1 speaker system for high quality audio, an integrated MagSafe charger to keep Mac notebooks charged, three USB 2.0 ports, one FireWire 800 port, one Gigabit Ethernet port and a Thunderbolt port for daisy chaining up to five additional Thunderbolt devices.
"The Apple Thunderbolt Display is the ultimate docking station for your Mac notebook," said Philip Schiller, Apple's senior vice president of Worldwide Product Marketing." With just one cable, users can dock with their new display and connect to high performance peripherals, network connections and audio devices."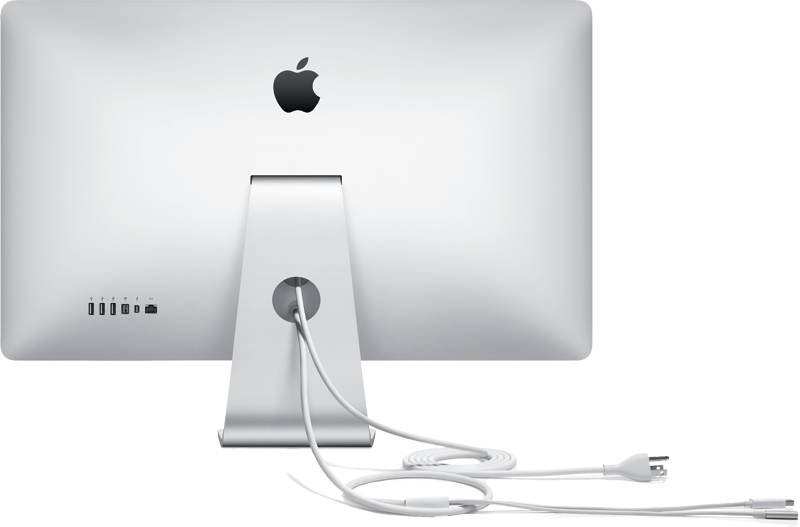 Apple touted that the Thunderbolt Display is the world's first display to include Thunderbolt I/O technology. Featuring two bi-directional channels with transfer speeds up to 10Gbps each, each Thunderbolt port delivers PCI Express directly to external peripherals such as high performance storage and RAID arrays, supports DisplayPort for high resolution displays and works with existing adapters for HDMI, DVI and VGA displays.
Thunderbolt-based Macs with discrete graphics can drive two external displays giving professional users over 7 million additional pixels of display real estate and the ability to daisy chain additional Thunderbolt devices, as well as video and audio capture devices.
The Thunderbolt Display also includes an ambient light sensor which automatically adjusts the display brightness based on external lighting conditions and uses only as much energy as necessary to provide an optimum viewing experience. Each unit is constructred with mercury-free LED technology, arsenic-free glass and highly recyclable materials, the new display meets Energy Star 5.0 requirements and achieves EPEAT Gold status. The new display contains no brominated flame retardants and all cables and components are PVC-free.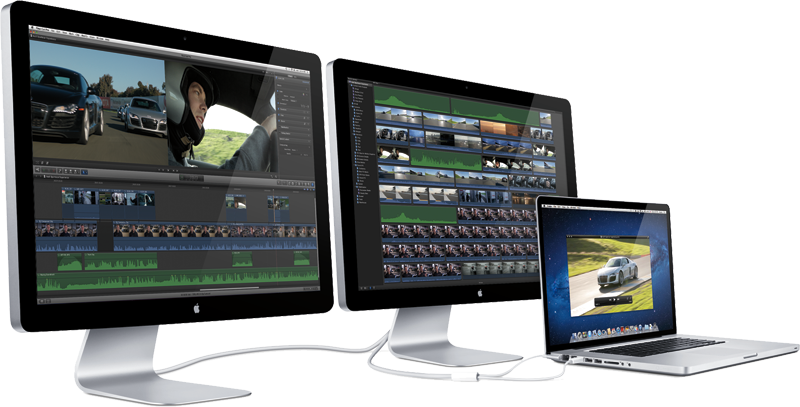 The new Thunderbolt Display will be available within the next 60 days through the Apple Store, Apple's retail stores and Apple Authorized Resellers for a suggested retail price of $999 (US). The Apple Thunderbolt Display requires a Mac with a Thunderbolt I/O port.