Apple projected to surpass Exxon, become world's largest market cap company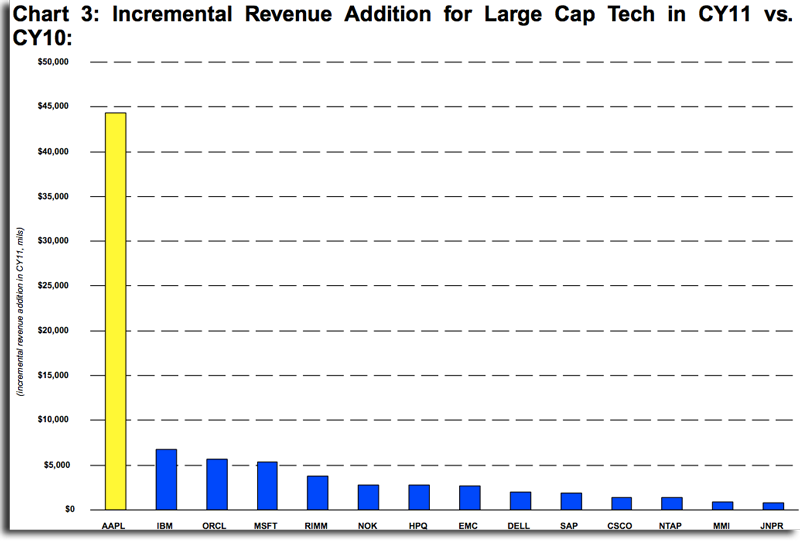 AppleInsider may earn an affiliate commission on purchases made through links on our site.
Apple's meteoric rise could see it overtake oil giant Exxon-Mobil and become the world's largest company by market value, one new analysis has projected.
Brian Marshall with Gleacher & Company sent a note to investors this week in which he raised his price target to AAPL stock to $500, up from $450. But before either of those numbers is reached, Apple could become the largest market cap company in the world when the stock hits $445, based on his initial calculations done Wednesday.
Marshall's estimate assumes that the current leader, Exxon-Mobil, would remain flat, putting Apple in a position to become the largest company in the world, in terms of market value. But with Exxon stock up more than 2 percent Thursday afternoon, that makes Apple's target now even higher.
Still, Exxon is now within sight as Apple continues to grow. Marshall noted that Apple was only about 13 percent away from overtaking the company based on aftermarket levels reached when the company reported its quarterly earnings on Tuesday. During that period, the stock briefly broke the $400 barrier.
Apple currently sits at No. 2, having passed PetroChina Co. last September. Since then, the stock has hit a new all-time high, and is up nearly $100.
As of Thursday afternoon, AAPL stock has a market cap of more than $350 billion. The Cupertino, Calif., company surpassed Microsoft in May of 2010 when its market cap reached $222 billion, but the iPhone maker has since left its rival in the dust. Microsoft's market cap as of Thursday afternoon was less than $230 billion.
But Exxon's market capitalization has also continued to grow.
Since September, when the company was valued at $313 billion, the oil company has seen its market value surge to nearly $420 billion.
Apple's earnings reported on Tuesday wowed Wall Street, led by a record 20.34 million iPhones sold. The iPad also shipped a record 9.25 million units, as both platforms saw year over year growth percentages well into the triple digits.