AT&T activated 1.3M more iPhones than rival Verizon in Q2 2011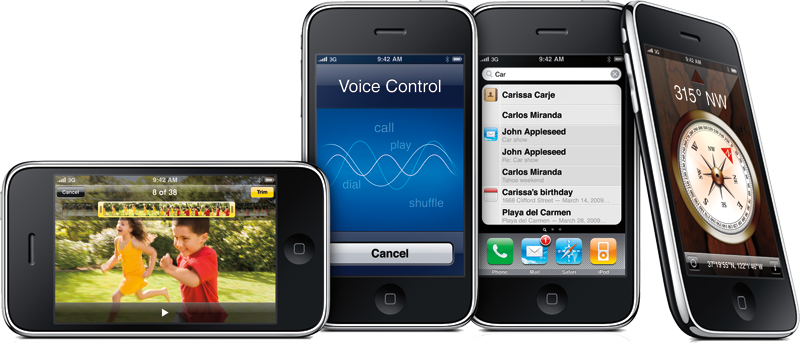 AppleInsider is supported by its audience and may earn commission as an Amazon Associate and affiliate partner on qualifying purchases. These affiliate partnerships do not influence our editorial content.
Bolstered by remaining exclusivity with the $49 entry-level iPhone 3GS, AT&T activated 1.3 million more iPhones than Verizon in the second quarter of calendar 2011.
Verizon reported its latest quarterly earnings on Friday, in which the nation's largest wireless carrier disclosed that it activated 2.3 million iPhone 4 units during the three-month span. Those sales helped smartphone penetration grow to 36 percent, up from 32 percent in the last quarter and 21 percent a year ago.
But Verizon was bested by rival AT&T, which posted its own second-quarter earnings earlier this week. AT&T characterized the iPhone as "strong," and revealed that a total of 3.6 million activations occurred during the quarter.
Of the iPhones activated on AT&T last quarter, 24 percent were subscribers new to the carrier. AT&T also said that iPhone subscriber churn was down slightly sequentially.
AT&T's 1.3 million activation lead over Verizon was no doubt bolstered by the fact that only AT&T has access to the GSM-only iPhone 3GS, which sells for just $49 with a two-year contract.
Verizon's activations represent only the iPhone 4, which sells for $199 and $299 on contract. AT&T did not provide a breakdown of how many iPhone 3GS units it activated in the last quarter, so it is unknown how the two carriers compared in terms of iPhone 4 activations.
Apple and AT&T had an exclusive agreement for the iPhone in the U.S. since the company's first handset launched in 2007. But that changed this year, when Apple and Verizon inked a deal to sell the iPhone. A CDMA variant of the iPhone 4 went on sale to Verizon customers in February.
Earlier this year, one Wall Street analyst revealed that Apple's older iOS-based products, including the iPhone 3GS, remain top sellers years after their debut. Citing checks with U.S. retail channels, Canaccord Genuity technology analyst Michael Walkley found "strong demand" for the iPhone 3GS at AT&T.
"These older generation products with reduced prices often outsold new Android products," Walkley said in May.
The iPhone 3GS, first released in 2009, was not updated to become compatible with Verizon's CDMA network. The current hardware can only run on AT&T's network in the U.S.
The continuing popularity of the iPhone 3GS has led to rumors that Apple will continue to make the handset available for sale, even after the anticipated introduction of a fifth-generation iPhone later this year. Mike Abramsky with RBC Capital Markets said in June that Apple is expected to offer the iPhone 3GS for free with a two-year contract when a so-called "iPhone 5" launches later this year.
In addition, Abramsky said he could see Apple offering a lower-priced iPhone 3GS offered for $399 unsubsidized. This would help to increase Apple's smartphone share globally, particularly in emerging markets where prepaid service models are the norm.