PC makers struggling to match MacBook Air pricing ahead of Ultrabook launches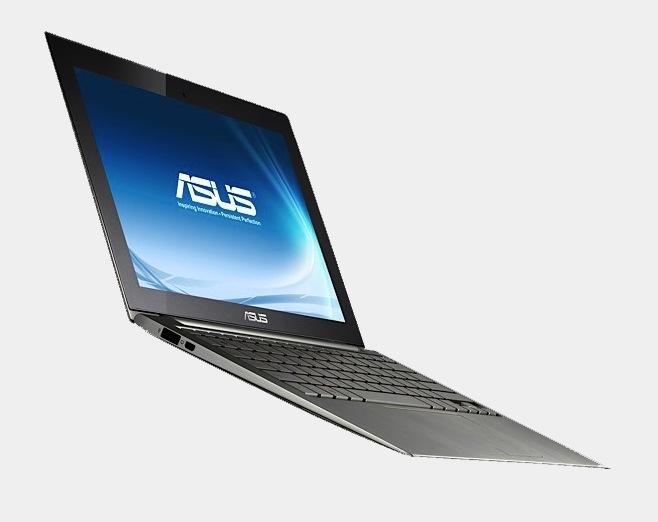 AppleInsider is supported by its audience and may earn commission as an Amazon Associate and affiliate partner on qualifying purchases. These affiliate partnerships do not influence our editorial content.
Windows-based PC makers looking to challenge Apple's extremely successful line of ultra-lightweight MacBook Airs with designs based on Intel's "Ultrabook" platform are losing hope that they'll be able to do so and still turn a profit on sales of the notebooks any time this year.
Unveiled a couple of months ago at the Computex trade show, Intel's new 'Ultrabook' design is a set of guidelines for PC notebook makers aimed at marrying the performance and capabilities of a traditional notebook with "tablet-like features" in a "thin, light and elegant design."
A direct response to Apple's hot-selling MacBook Airs, Intel says it plans to reach a 40 percent share of the consumer notebook market with the "no-compromise" Ultrabook designs by the end of 2012. Its guidelines call for the systems to retail for less than $1000 and sport form-factors that are no more than 20mm thick.
The first Ultrabook notebooks were slated to arrive at that price point in time for the 2011 holiday shopping season but a new report reveals that "actual production costs" to build the new notebooks are roughly as high as Apple's MacBook Air retail prices, which could "render the hope [of matching the Air's pricing] practically infeasible."
Asustek Computer and Hewlett-Packard will reportedly lead the charge with initial Ultrabook production but the former's 11.6-inch UX21 Ultrabook will reportedly retail for $1000 while the 13.3-inch UX31 will fetch $1600 — $300 more than Apple's new $1,299 13.3-inch MacBook Air. What's more, Asustek hasn't provided any additional specifications for the notebooks, which could similarly struggle to match those of Apple's Airs'.
As such, Asustek is now said to be taking a more conservative approach towards its Ultrabook initiative in 2011, and instead plans only a small volume launch "to test market response" before solidifying plans to make large-volume launch in 2012 when demand is proven and "production costs decrease."
The matter underscores how Apple is slowly but successfully taking its proficiency in supply chain management, long-term component pre-payments, and cost effective designs originally conceived for its iOS device strategy, and transitioning them to its Mac platform, which has long struggled to compete with pricing from rival PC makers.
Designed more like an iPad than a traditional Mac, the new MacBook Airs are already seeing volume shipments in the millions, affording Apple a head start in the market for ultra portables similar to the one its seen in the tablet market, where its agreements with component manufacturers far undercut pricing being extended to competitors who can't compete on volume.
As a direct result, Apple's command of the supply chain threatens to suffocate rivals' access to similar components, thereby limiting the market opportunity for those competitors who then can't catch up on volume shipments of their products needed to secure similar component deals and rock-bottom pricing.