Apple launches Find My Mac tool for iCloud.com beta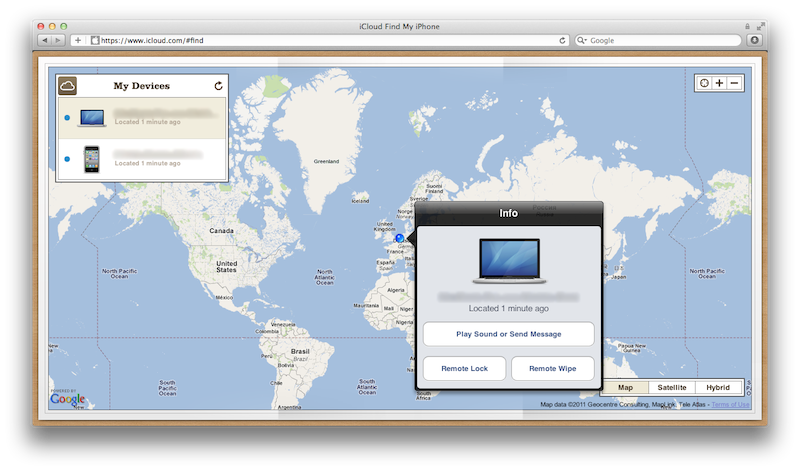 Apple has activated the new Find My Mac tool for developers with early access to Apple's iCloud service, allowing users to locate, lock and even wipe a lost Mac computer.
The new tool closely resembles the Find My iPhone service, despite the fact that Macs lack GPS, MacRumors reports. People familiar with the matter note that the service appears to use Wi-Fi networks to determine a Mac's location.
Find My Mac first appeared in developer previews of Mac OS X Lion. In May, it was discovered that the feature contained evidence that Apple was planning to migrate MobileMe accounts over to the new iCloud service, codenamed "Castle."
Upon locating a Mac, users can use the tool to play a sound, send a message, lock the screen and erase the hard drive. The service is expected to release to the public this fall along with iCloud.
After a Mac is locked by Find My Mac, a user will need to input a four digit PIN code to regain access to the device.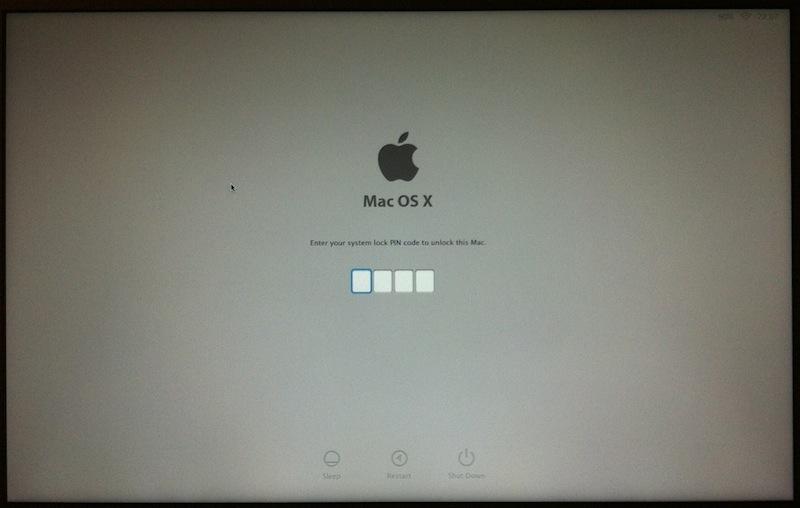 Apple announced iCloud in June at the Worldwide Developers Conference. The free service will include revamped versions of most of the MobileMe features; allow re-downloads of purchased iOS apps, books and music; and provide backup storage.
On Monday, Apple activated the login page for iCloud.com, though not all users have been able to successfully login.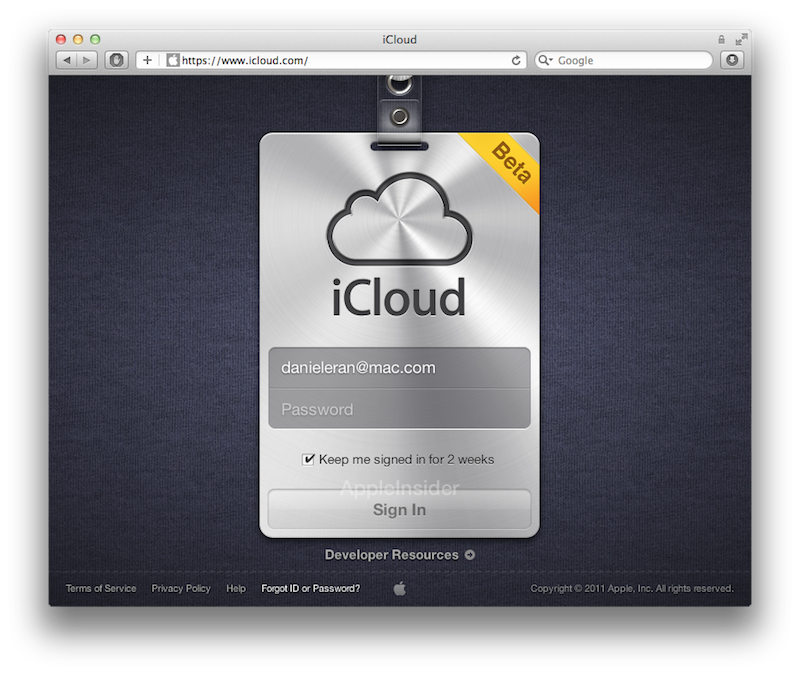 AppleInsider discovered a posting to the Apple job board on Tuesday that suggests the company is looking to build out iCloud-based web apps for its iWork productivity suite. The existing iWork.com web services are currently in the process of being folded into the iCloud.com site.