Motorola Xoom also targeted in Apple lawsuit in Europe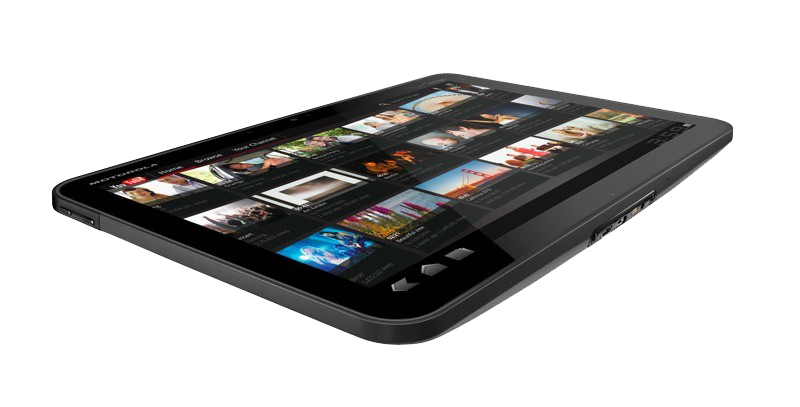 Just after Apple won an initial ruling barring the sale of the Samsung Galaxy Tab 10.1 in Europe, it has been revealed that the iPad maker has filed a similar lawsuit against Motorola regarding its Xoom tablet.
In the judge's decision issued in a German court in the Samsung case this week, one passage revealed that Apple is engaged in two additional lawsuits with iPad competitors. One is a local German company named JAY-tech, while the other targets Motorola and the design of the Xoom, according to Florian Mueller of FOSS Patents.
Apple is said to have filed a lawsuit against Motorola in Dusseldorf, the same court where it just found success in blocking the sale and advertisement of the Samsung Galaxy Tab 10.1.
That Apple is engaged in a legal showdown with Motorola is not new: Motorola fired the first salvo last October when it accused Apple of violating 18 patents related to a range of technologies including 3G, GPRS, 802.11 wireless and antenna design. Motorola has also sought to invalidate 11 iPhone-related patents owned by Apple.
Apple responded to Motorola in kind that same month with a lawsuit that accuses its rival of violating patents related to the multi-touch interface of the iPhone. In December, Apple added 12 more patents to its lawsuit against Motorola.
While those previous lawsuits pertained to mobile phones, the latest complaint in Germany is the first indication that Apple has also taken issue with the Motorola Xoom, which competes with its own iPad. It is not known whether Apple's complaint against Motorola seeks a preliminary injunction similar to the one it was just granted against Samsung.
Samsung's Galaxy Tab 10.1 is now banned from sale in Europe after the preliminary ruling went in favor of Apple. The Cupertino, Calif., company has accused Samsung of copying the look and feel of its iPhone and iPad, and violating patents related to their design.
Similarly, the launch of Samsung's Galaxy Tab 10.1 has also been delayed in Australia, where Apple also won a key preliminary legal decision. Samsung has said it will announce a new date for the launch of its 10.1-inch tablet "as soon as is practicable."
Last month, Motorola revealed that it shipped 440,000 of its Xoom tablet last quarter, a number well behind the 9.25 million iPads Apple sold in its last quarter. There have been indications that Motorola is planning the release of a successor to the first Xoom in hopes of boosting sales against the iPad.
This week, Motorola Mobility CEO Sanja Jha indicated that his company plans to sell new tablets with "aggressive form factors" later this year. But he also indicated that smartphones remain a top priority for the company.