Samsung postpones Galaxy Tab 10.1 launch in Australia citing Apple suit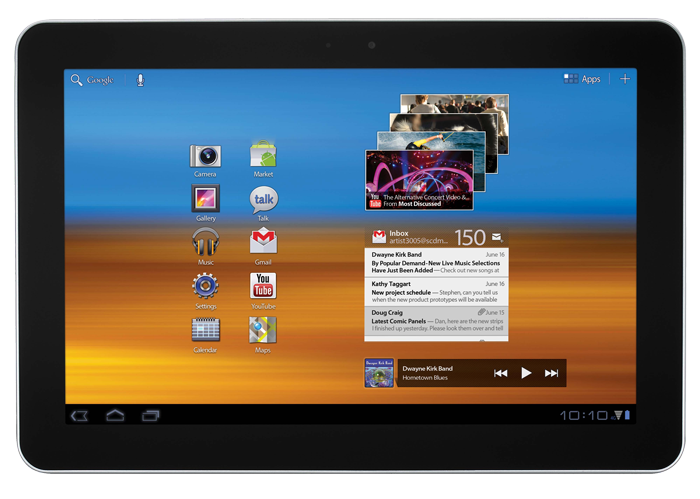 Just a day after Samsung suggested its Galaxy Tab 10.1 was on track to debut in Australia, the company has officially delayed the touchscreen tablet's launch event due to a legal dispute with Apple.
Samsung was originally set to hold a media launch event for the Samsung Galaxy Tab in Australia on August 11. But according to Gizmodo, the company announced on Wednesday that the event has now been postponed.
"In light of the current legal proceedings by Apple Inc. against Samsung Electronics Australia, Samsung regrets to announce it will be postponing its media launch event, scheduled for 11th August 2011, for the Samsung GALAXY Tab 10.1," the company said in a statement.
"Samsung will announce a new date for the GALAXY Tab 10.1 media launch event as soon as practicable."
The Korean electronics maker had claimed earlier this week that its iPad-competing tablet would launch as planned, despite a court ruling that barred the release of the device. Samsung originally said the court ruling only applied to the U.S. version of the device, and that the hardware to be sold in Australia was different.
Samsung reportedly continues to claim that the Galaxy Tab 10.1 will launch in Australia in the "near future." But Wednesday's announcement that a launch event is not "practicable" due to its "legal proceedings" shows that the recent court ruling has, at the very least, delayed the launch of the device.
On Monday, Apple won a ruling in Australian Federal Court preventing Samsung from selling its 10.1-inch Galaxy Tab. The decision stems from a complaint from Apple accusing Samsung of illegally copying the look and feel of the iPhone and iPad, and violating Apple's patented inventions in the process.
In addition to the Galaxy Tab 10.1, Apple's case against Samsung also includes the Nexus X 4G, Galaxy S smartphones, and Droid Charge. The legal battle between Samsung and Apple extends to a number of countries across the world, including in the U.S., where each company has accused the other of patent infringement, and asked the U.S. International Trade Commission to ban the import of the others' devices.