Microsoft courting webOS developers with free phones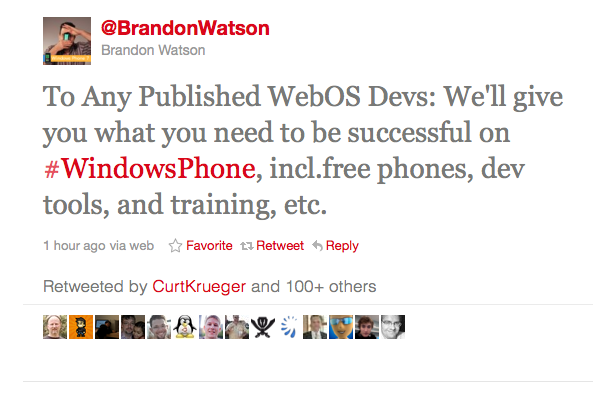 Microsoft is looking to capitalize on HP's webOS failures by offering free phones, developer tools and training to developers left stranded by the demise of the platform.
Just one day after HP announced plans to pull the plug on webOS-based mobile devices, Brandon Watson, director of developer experience at Microsoft, leapt at the opportunity, issuing a public offer of assistance to webOS developers.
"To Any Published WebOS Devs: We'll give you what you need to be successful on #WindowsPhone, incl.free phones, dev tools, and training, etc.," Watson wrote on Twitter.
Interested developers were instructed to email him in order to get connected with a Windows Phone team member for "personal attention."
Microsoft's goodwill gesture, however, may not receive many takers, as a lack of developer interest in webOS was a major contributing factor to its downfall. When the TouchPad tablet launched last month, there were 6,200 total webOS apps, with just 300 optimized for the tablet. That's compared to the more than 425,000 iOS apps available on the App Store as of early July.
HP announced a series of bold moves on Thursday meant to change the company's course to be more like IBM and focus on software and services. The company admitted that the "tablet effect" has been real and sales of webOS devices have fallen below expectations.
The world's largest PC maker is now looking into strategic options for its PC business, such as spinning off the unit into a separate entity or selling it off to an interested buyer.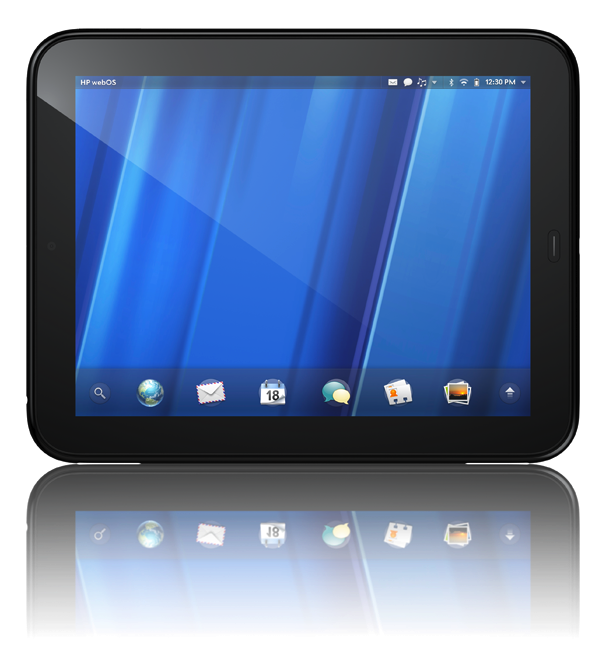 Sales of the TouchPad were reportedly so poor that Best Buy was left with more than 90 percent of its inventory. HP took a $100 million charge in order to write off unsold inventory of the TouchPad.
For its part, Microsoft is fighting to establish its Windows Phone 7 platform as a viable alternative to Apple's iOS and Google's Android. The software giant will release a major update to the OS this fall. Nokia, which has abandoned its Symbian platform for Windows Phone 7, will launch its first WP7 devices later this year.
Microsoft CEO Steve Ballmer admitted last month that sales of Windows Phone 7 devices have been low. "Phones, we've gone from very small to very small, but it's been a heck of a year," he quipped. "And you're going to see a lot of progress in that market competitively as we move forward."