Apple's struggles to meet 13-inch MacBook Air demand trigger price gouging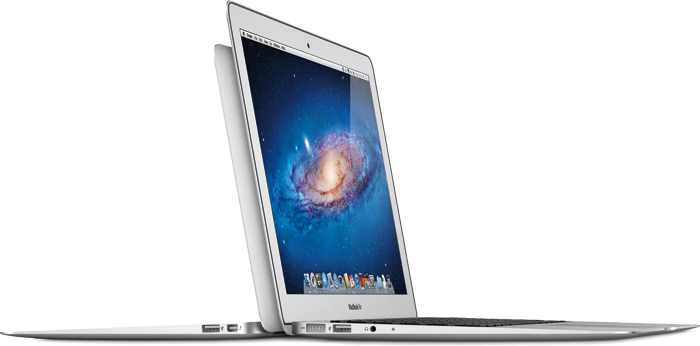 AppleInsider may earn an affiliate commission on purchases made through links on our site.
More than a month after introducing its latest Thunderbolt MacBook Airs, Apple is still unable to meet broader demand for the 13-inch models, which can be seen listed at prices well above MSRP on at least one of the internet's largest ecommerce sites.
Since the debut of the Sandy Bridge MacBook Airs over 4 weeks ago, people familiar with the matter say Apple has been unable to equip its indirect reseller channels with any significant stock of the more popular 13-inch models. Those claims are supported via daily reports from our Mac Price Guide (below), which has yet turn up consistent availability at virtually any Apple reseller, including Amazon.com.
Instead, the world's largest online retailer has been promoting (and consumers have been buying) inventory through its affiliate stores, with pricing as much as $200-$300 above MSRP, depending on the day. For example, Amazon currently lists the 128GB 13-inch Air for $1,549, or $250 above retail. The $1,599 256GB model is listed at $1,849.99, up from yesterday's price of $1799.
The remainder of Apple's resellers have no stock of either model, with the exception of MacMall and MacConnection, which for the first time today began reflecting availability of both 13-inch models (1, 2). Meanwhile, nationwide retail partner Best Buy notes that the 128GB model is "Sold Out Online" and has no catalog entry for the 256GB model, suggesting it has yet to take receipt of any stock to sell online.
Interestingly, initial build plans for the new Airs were reported to have been weighted slightly in favor of the 11.6-inch models, suggesting Apple may have underestimated demand for the 13-inch model. It's nevertheless able to produce enough supply for its direct channels.
While resellers wait, Apple's online store continues to list all MacBook Airs as available in 24 hours, and an AppleInsider poll of 10 Apple retail stores across the country found good availability of all models with the exception of a store in Los Angeles that was out of the 128GB 13-inch model.
Like its iPad cousin, the MacBook Air is emerging as a trendsetter in the computer industry, selling millions of units out of the gate and thrusting rivals' efforts to compete into overdrive. For its part, Intel has launched a $300 million Ultrabook fund to invest in companies that adopt a new set of Ultrabook guidelines which are designed to produce results in-line with Apple's Airs.
However, participating PC makers like Asustek Computer and Hewlett-Packard have struggled from the onset to match Apple's MacBook Air pricing after tabulating their own bill-of-materials and manufacturing fee estimates. With concerns that they wouldn't be able to match Apple on price at all this year, the PC makers last week reportedly requested a 50% price cut on Ultrabook CPUs to help them bring down the cost of their designs. Intel denied the request in part, agreeing instead to a more modest 20% price reduction.
Meanwhile, Ultrabook makers are also being out-muscled by Apple on another crucial front: production of unibody metal notebook chassis. Its Air production has reportedly created a shortage of expensive CNC lathes available to manufacture aluminum enclosures, which now have Intel and its partner PC makers "aggressively searching" for new materials that are more affordable to craft into notebook bodies, such as fiberglass, carbon fiber, and metal reinforced plastics.
The striking success of the latest generation of Airs and the impact they're having on the market for notebooks underscores consumers' willingness to pay premiums in order to abandon the weighty and cumbersome designs of the past. It may also support rumors that Apple is escalating efforts to introduce new 15- and 17-inch notebooks in ultra-slim designs, possibly before year's end.