Photos of alleged white fifth-gen iPod touch part emerge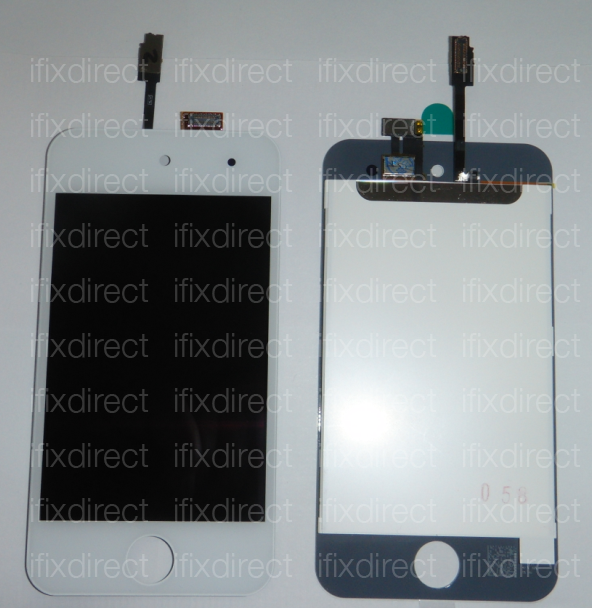 A parts supplier has acquired white-colored parts purportedly for a fifth-generation iPod touch, providing further evidence that Apple is moving forward with a white version of the media player.
iFixDirect (via Technobuffalo) claims to have obtained a white front cover for a next-generation iPod touch. Other than the color difference, the alleged part does not show any major changes to the device.
In July, AppleInsider was first to report that Apple was planning a white version of its popular digital media player. Concord Securities analyst Ming-Chi Kuo claimed the iPod touch would sport few, if any, distinguishable changes from the fourth-generation black models.
Kuo suggested that the iPod touch would not receive a "spec update" this year because Apple is prioritizing supplies of the A5 processor and other components for the iPhone and iPad. Supply and manufacturing constraints have left the Cupertino, Calif., company struggling to keep up with demand for the iPhone 4 and iPad 2.
Also complicating the matter is the fact that the company has pushed the release of the next-generation iPhone past the usual summer timeframe. As such, the arrival of the iPhone 5 this fall will likely overshadow any iPod touch release. Additionally, Apple is reportedly stockpiling supplies for its next handset in anticipation of pent up demand.
Apple last updated the iPod touch in September 2010, adding a Retina Display, front- and rear-facing cameras and the A4 processor.
Evidence in Apple's own iOS betas also appears to suggest that an iPod touch update is not viewed internally as completely new generation. Recent beta releases of the software contain references to an "iPod 4,2," implying that the new device will be based on the fourth-generation iPod touch architecture.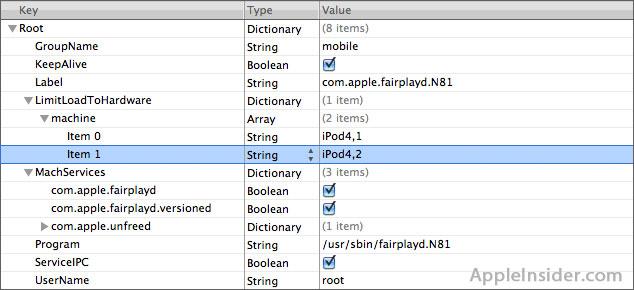 A white iPod touch would fall in-line with Apple's recent strategy of adding a white version of its iOS devices to generate renewed interest. Last year, Apple announced a white version of the iPhone 4, but was forced to delay the product after encountering manufacturing issues. 10 months after the black iPhone 4 was released, Apple finally began selling the white model.
The white iPhone 4 has been extremely popular in China. In May, a fight at an Apple Store in Beijing over the white iPhone 4 and the iPad 2 caused a broken glass door and several injuries.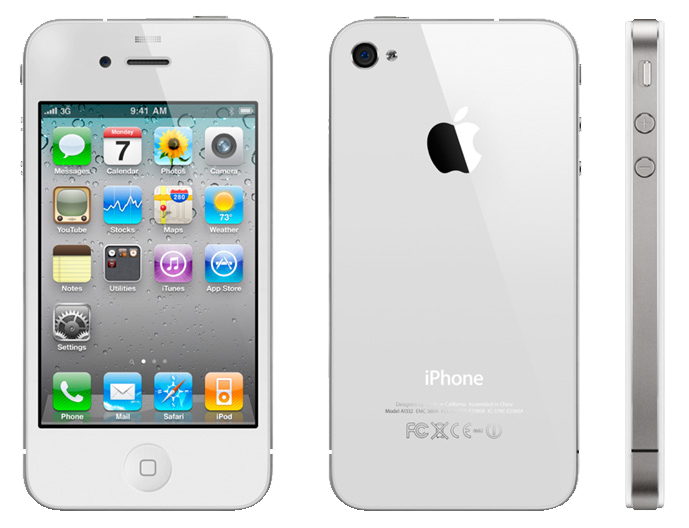 Apple also introduced a white version of the iPad when it launched the second generation of its tablet in March. The company appeared to have resolved any manufacturing or paint issues with, as, unlike the iPhone 4, the white model shipped alongside the black iPad 2 from day one.