Briefly: Adobe PDF on iOS; Lion security; WebKit trademark

Adobe has released a new application that allows PDF file conversions in iOS. Also, a security issue related to Lightweight Directory Access Protocol has been discovered in Mac OS X Lion. Finally, BlackBerry maker Research in Motion is opposing Apple's application for the WebKit trademark.
Adobe released

">on Monday

a new application for iPhone and iPad that lets users convert documents to PDF files right from the iOS mobile device.
Entitled CreatePDF, the application is available now in the iTunes App Store. The iPhone and iPad versions are currently selling for $9.99 each.
Adobe describes the app as a "rich, high-fidelity and Acrobat-like PDF creation" tool available to iOS device owners. The technology used by this iOS app is similar with the one used to run Adobe's online CreatePDF service and Adobe's Acrobat desktop software.
The app lets iOS users create PDF files from documents and files stored on the device or received via email. The converted files can then be previewed in the "native environment," opened with help of other apps and shared with others via email.
CreatePDF supports various file formats such as MS Word, Excel, PowerPoint, Adobe Illustrator, Photoshop, InDesign, RTF, Text, WordPerfect, OpenOffice and StarOffice documents. The app is compatible with various image types like JPEG, BMP, PNG, GIF and TIFF.
The App Store houses various other iOS applications that offer support for only opening PDF files including Apple's native eBook-reading app, iBooks.
A similar Adobe app is also available for Android devices.
LDAP security issue in Lion
An authentication security hole has been discovered in OS X Lion systems related to Lightweight Directory Access Protocol (LDAP), a technology used by IT departments to let users securely access services on a specific network.
LDAP servers handle user accounts and user authentication via PCs on a network. This new OS X bug would let anyone using a Lion-running system that was previously bound to the LDAP network to gain access to network resources even without having proper log in information such as a registered user name and a correct password.
According to CNET, the LDAP network

">is accessible

even in cases where someone uses other usernames, including nonexistent ones, on a Lion computer linked to the network.
The problem can't be dealt with by simply logging out of the OS X Lion system, so a reboot would be required in order to prevent others from logging in using fake credentials and accessing that network's file system.
Other solutions for temporarily fixing this security issue include downgrading systems to Snow Leopard or unbinding them from the LDAP servers until a Lion update patches this critical security hole.
Lion systems, whether recently purchased or older models, that are not connected to a network via a LDAP server, which IT administrators would have to enable beforehand, are not affected by this issue.
Apple recently issued the first OS X Lion update, version 10.7.1, but this new release doesn't include a fix for the LDAP authentication problem.
The company has been notified about this issue and an appropriate fix is expected in the future. A beta build of Mac OS X 10.7.2 has already been seeded to developers and it should be released soon, although it's not yet clear whether it will include the LDAP fix or not.
RIM filed an official opposing motion with the Canadian Intellectual Property Office earlier this month against Apple's trademark filing for the term "WebKit."
WebKit is a technology introduced by Apple in 2002 and derived from the Konqueror browser's KHTML software library. It is essentially an engine that makes it possible for Internet browsers to render web pages.
The company turned the project open-source three years later, in 2005. Because it is open-source now, anyone interested in using it can do so freely regardless of whether Apple is awarded the trademark, which the company filed for in May 2010.
The reasoning behind RIM's decision to oppose the trademark filing remains unknown at this time. The Canadian smartphone and tablet maker has been granted until Nov. 22 to prepare its case against Apple, PatentlyApple has discovered.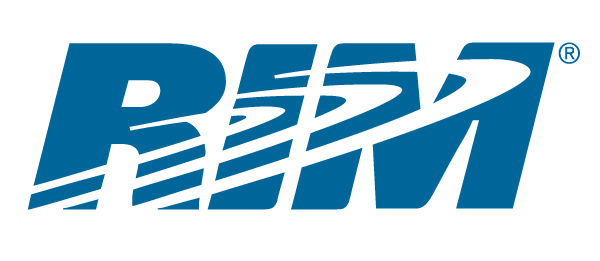 Initially, WebKit was used by Apple to develop its own desktop browser, Safari. Once it became an open-source project, other companies have started implementing this technology when creating their own desktop or mobile browsing products. Apple's mobile version of Safari, the default browser on iOS devices such as iPhone, iPod touch and iPad, is also based on WebKit.
Research in Motion is using the WebKit technology for the mobile BlackBerry Browser found on board the company's mobile devices.
Other similar products that are based on this open-source project include Google Chrome, the Android web browser, the Symbian S60 mobile browser, the webOS browser and the "experimental browser" on Amazon's Kindle e-reader. Even Internet Explorer has a Google-built plugin capable of using WebKit for rendering Internet pages.
According to a previous estimate, Safari and Google Chrome now represent over 21.5 percent of web users, making it the second most widely used rendering engine among web browsers, behind only Microsoft's Internet Explorer.

A final ruling on Apple's "WebKit" trademark filing could be issued early next year. Should Apple be awarded the trademark, the company could use it in marketing materials for its products while rival companies would be prevented from advertising the web page rendering technology even if used in their products.