Next-gen iPod touch part again suggests Apple to build white model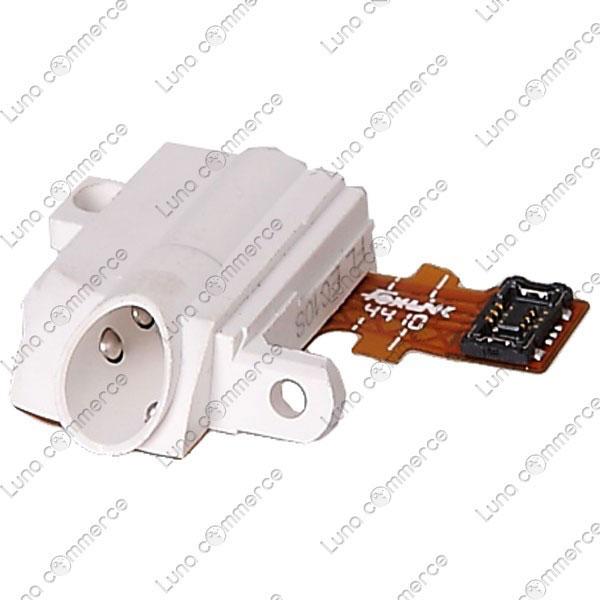 Yet another white iPod touch part has been revealed, offering further evidence that Apple plans to offer its portable media player in two colors with an refresh this year.
The latest component is a headphone jack available for sale by Luna Commerce, and discovered by Macotakara. The part is described as an earphone jack for an unreleased fifth-generation iPod touch.
The headphone jack is slanted, which would allow for a curved side like is found on the current iPod touch. Purported next-generation iPhone headphone jacks leaked last month, meanwhile, were circular and flat, suggesting the handset will retain a design similar to the current iPhone 4.
Luna Commerce has also sold white parts for a so-called "iPhone 4S" yet to be released by Apple. The parts supplier has offered for sale a white repair digitizer for the rumored handset.
AppleInsider was first to report in July that Apple is working on a white version of the iPod touch. Concord Securities analyst Ming-Chi Kuo claimed the next-generation model will sport few, if any, distinguishable changes from the fourth-generation black models.
Kuo suggested that the iPod touch would not receive a "spec update" this year because Apple is prioritizing supplies of the A5 processor and other components for the iPhone and iPad. Supply and manufacturing constraints have left Apple struggling to keep up with iPhone 4 and iPad 2 demand.
The later-than-usual launch of a fifth-generation iPhone could also be a factor in any next-generation iPod touch upgrades. The arrival of an "iPhone 5" this fall will overshadow any iPod touch release, and Apple is believed to be stockpiling supplies in an effort to meet demand for its next iPhone.
More evidence of a white iPod touch surfaced just days ago, when a white LCD front panel and digitizer were pictured online. The alleged part did not show any major changes to the device.