Apple open to restoring axed MobileMe features in iCloud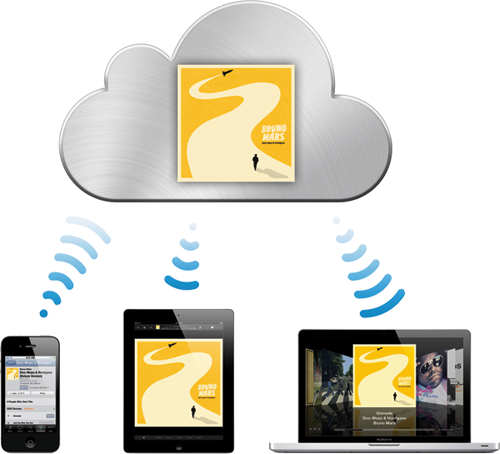 Apple hasn't completely ruled out the return of features like iDisk and System preference syncing from eventually reemerging as part of its iCloud service, representatives for the company's new chief executive are telling customers.
Though Steve Jobs is no longer presiding over Apple, the company's new CEO, Tim Cook, still offers the same personal care for customers shown by his predecessor. In the most recent case, one AppleInsider reader sent an email to Cook complaining about the lost functionality in the move from MobileMe to iCloud and was shocked when he received a personal call from the company.
"Specifically, I bemoaned the loss of sync services (syncing application preferences, keychain, etc.) and the loss of iDisk," the reader said of his initial email to Cook . "I was pleasantly surprised to get a call from his office just now.
According to Cook's people, while there are no plans to add those particular services to iCloud at this time, "Apple is open to it if there's enough feedback on the subject."
Once iCloud has replaced MobileMe, features like Keychains, which sync passwords in the cloud, and System Preferences, which allow users to sync settings between Macs, will no longer be offered. Users will also no longer be able to sync Mac Dashboard Widgets, Dock Items, Mail Accounts, Rules, Signatures, and Smart Mailboxes after moving to iCloud.
Other features on the chopping block with iCloud are iDisk, Gallery and iWeb. Users who own a MobileMe account as of June 6, 2011 will see their service extended through June 30, 2012, but after that date, MobileMe will be shuttered forever.
The reader who contacted Cook has encouraged that users reach out to Apple if they too would like to see features like System Preferences and Keychains restored to iCloud.
During his tenure as CEO of Apple, Jobs was known to personally respond to customers who wrote to him, and would sometimes forward issues to officials within the company to have users' issues resolved. He's even offered inside information from the company, such as late last year when he told a customer that "hardly anyone" was buying Apple's Xserve line of rackmounted servers, prompting their discontinuation.
Jobs resigned as CEO of Apple in August, and Cook immediately took over. Cook has been viewed as a different kind of executive, who lacks Jobs's charisma and vision but has a firm grasp on the company's operations and overseas supply chain. But this week's exchange with a customer would suggest that customers are still be able to get results by emailing Apple's head honcho, despite the regime change.