AT&T's 4G LTE network to launch in first 5 markets on Sunday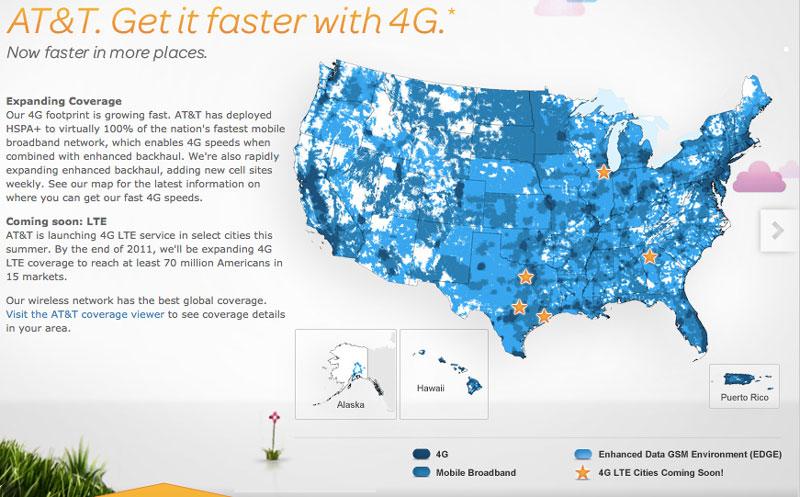 This coming Sunday, Sept. 18, AT&T will launch its high-speed fourth-generation LTE network in Atlanta, Chicago, Dallas, Houston and San Antonio.
The first five markets will be closely followed by another 10, totaling 15, scheduled to have access to the long-term evolution data network by the end of 2011, AT&T Chief Financial Officer John Stephens said in a media appearance this week, according to Fierce Wireless. In all, a U.S. population of 70 million people will have access to the LTE network by year's end.
That means AT&T is on schedule with its plans announced in May of this year. The remaining 10 markets that will gain LTE access this year have not yet been announced.
AT&T began selling its first two LTE devices in August in the form of a 4G USB modem and a mobile hotspot both made by Sierra Wireless. The company also recently launched an LTE tablet, the HTC Jetstream, for $700 with a two-year contract, and plans to launch its first LTE smartphone by the end of 2011.
AT&T has said that it will charge $50 for 5 gigabytes of data on a data-only LTE device, with real-world download speeds of 5 to 12 Mbps, much faster than the company's current HSPA network. Smartphone data pricing for 4G has not yet been announced.
Rival carrier Verizon, currently the only other company to offer the iPhone in the U.S., already launched its own 4G LTE network in late 2010. Verizon also has a handful of Android-powered handsets that are 4G-capable, but Apple has suggested that it will not be quick to build an LTE device.
Apple Chief Operating Officer Tim Cook said this April that his company is still concerned with poor battery life associated with the first 4G devices. He indicated Apple is in no rush to adopt 4G, though there has been ample, unofficial evidence that Apple is exploring the technology for adoption in a future iPhone.