China Mobile receives 'positive answer' from Apple on 4G LTE iPhone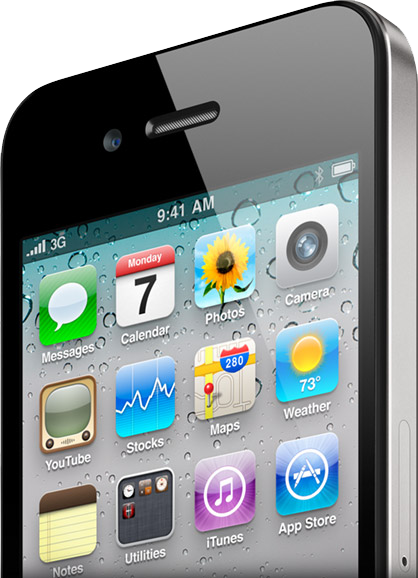 The chairman of China Mobile, the largest wireless operator in the world, revealed this week that his company is hopeful it will collaborate with Apple to create a 4G LTE-capable iPhone model.
Chairman Wang Jianzhou said in an interview on Thursday that China Mobile has been in talks with Apple about producing a high-speed 4G iPhone, according to Bloomberg. The carrier has been working to launch its time-division long-term evolution, or TD-LTE, fourth-generation data network, and wants to see that Apple's iPhone is compatible.
"We discussed this issue with Apple," Wang reportedly said. "We hope Apple will produce a new iPhone with TD-LTE. We have already got a positive answer from Apple."
Currently, the iPhone is exclusive to China Unicom in the nation of over a billion people. But China Mobile is the largest prize, with more than 611 million subscribers.
The iPhone currently operates on 3G data speeds, but newer and faster 4G networks are spreading across the globe. Apple has publicly downplayed the prospect of embracing LTE technology in the iPhone in the near future, as first-generation LTE devices available on the market have been plagued with poor battery life, among other issues associated with the still-early technology.
In April, Apple Chief Operating Officer Tim Cook indicated his company is in no rush to adopt 4G technology in its products. He admitted that Apple has explored LTE, but the company wasn't ready to make the jump with the launch of a CDMA Verizon iPhone in February.
Before Apple creates a TD-LTE iPhone for China Mobile, it will likely first introduce a 3G-capable model compatible with its unique homegrown network. Wang revealed on Thursday that there are more than 8.5 million iPhone users on China Mobile, but those using unlocked phones are restricted to the carrier's much slower second-generation network. Apple is rumored to release the its fifth-generation iPhone for China Mobile this year.
In March, Wang went on record as saying that Apple Chief Executive Steve Jobs had "expressed interest in an LTE iPhone" and was willing to start development "at an early date." Wang also said in January that Apple has "made it clear" that future updates to the iPhone will support long-term evolution 4G technology.