HP may oust CEO after less than a year on the job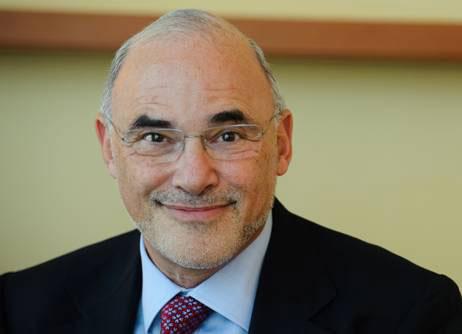 AppleInsider may earn an affiliate commission on purchases made through links on our site.
After HP's TouchPad quickly flamed out against Apple's iPad and the company announced a controversial decision to spin off its low-margin PC business, Hewlett-Packard's board is now set to meet and consider ousting Leo Apotheker as its chief executive.
Citing two people familiar with the matter, Bloomberg reported Wednesday that HP's board has planned a meeting, and will discuss whether to remove Apotheker after he spent less than 11 months on the job. It was said that HP may appoint former eBay CEO Meg Whitman as a successor, potentially on an interim basis.
The rumors come just a month after HP announced that it would spin off its PC business, and scrap hardware based on the webOS mobile operating system. HP initiated a $99 fire sale of its recently released webOS-based TouchPad, a device that had debuted just months before at a $499 starting price, but failed to compete against Apple's iPad 2.
HP also recently announced it would acquire Autonomy Corporation in a $10 billion deal that irked some investors. Headquartered in Cambridge, Autonomy is the second-largest software maker in the U.K.
With Apotheker at the helm, HP's stock has plunged 47 percent. The former CEO of German software maker SAP has been head of HP since November of 2010.
Commenting on the potential ouster of Apotheker, analyst Brian White with Ticonderoga Securities said Wednesday that he wouldn't be surprised if the current CEO became the "fall guy" for HP's ongoing woes.
"We have always thought that Leo was placed in the role on a short-term basis to take the fall for the company's under investment under the previous CEO," White said. "At the same time, we believe a new CEO could begin to build credibility for HP and join the company after quite a bit of damage has already been done."
Whitman, rumored to be Apotheker's potential replacement, has served on HP's board since this January. Prior to that, she made a failed attempt to become the governor of California.
Under Apotheker's leadership, HP decided to spin off its PC business and rethink its focus on webOS in an effort to sell products with higher margins. HP is the top-selling PC maker in the world, but its margins of just 5.7 percent are dwarfed by competitors like Apple, which has been estimated to make more on the sale of just one Mac than HP does from selling seven PCs.
With an estimated 28 percent gross margin and average selling price of $1,323.40 per Mac, Apple is presumed to earn a profit of $370.55 for every Mac sold. HP, meanwhile, has an average selling price of $650 and a presumed profit margin of 8 percent, which nets the company about $52 on the sale of each PC.
HP's previous CEO, Mark Hurd, left the company after an investigation into sexual harassment claims against him found the company's standards of business conduct were violated. Oracle Chief Executive Larry Ellison publicly lashed HP for their decision, comparing it to when Steve Jobs was run out of Apple in the 1980s by people Ellison referred to as "idiots." Soon after, Hurd was hired as co-president of Oracle.