First Hong Kong Apple Store draws massive crowd on opening day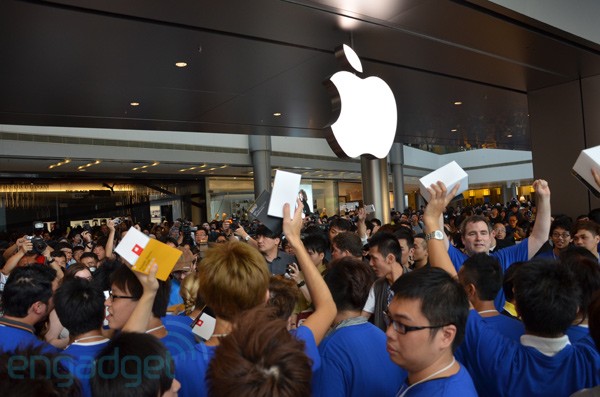 Apple on Saturday opened its first retail store in Hong Kong to a crowd of hundreds of customers as part of an effort to continue its storied revenue growth in the Greater China region.
The new store, located in the high-end International Financial Center Mall, features an iconic glass spiral staircase and a view of Victoria Harbour. Eager customers lined up for the opening almost two days in advance. The store is said to be Apple's most expensive retail location yet, with estimated construction costs of $20 million.
Prior to the opening, IFC Mall staff cooperated to allow fans to wait inside even after the mall closed, and a nearby Starbucks remained open overnight. According to Richard Lai of Engadget Chinese, more than 300 customers had lined up outside the store by 3 a.m. on Saturday morning.
Apple's retail foray into the lucrative Hong Kong market has been a long time coming. The company launched its first store in mainland China three years ago. Chinese customers regularly travel across the border to Hong Kong to purchase Apple products.
Late last year, fourteen housewives were caught smuggling hundreds of mobile phones and 3G iPads. A 3G version of Apple's touchscreen tablet did not officially arrive in China until earlier this week.
The city has become known as a shopping oasis for tourists, especially those from the mainland. Luxury brands and electronics are generally substantially cheaper in Hong Kong than in China. The Hong Kong tourism board reports that visitors from China that spend at least one night in the city spend an average of HK$7,453 ($955) per trip in 2010.
"You can't ignore Hong Kong, it's a great retail market," Bloomberg reported Paul French, founder of market research firm Access Asia, as saying. "There is a lot of money in Hong Kong."
The Cupertino, Calif., company already boasts more than 100 resellers in Hong Kong. A second Apple retail location is reportedly planned for the city's Causeway Bay district in 2012.
On Friday, Apple opened its fifth store in China on Nanjing East Road in Shanghai. The company has said it is aiming to have a total of 25 retail stores open in the country next year, though it does not appear to be on track to reach its goal.
Apple has been on a tear in the Greater China region, which includes China, Taiwan and Hong Kong, growing revenues six fold year over year to $3.8 billion in the June quarter.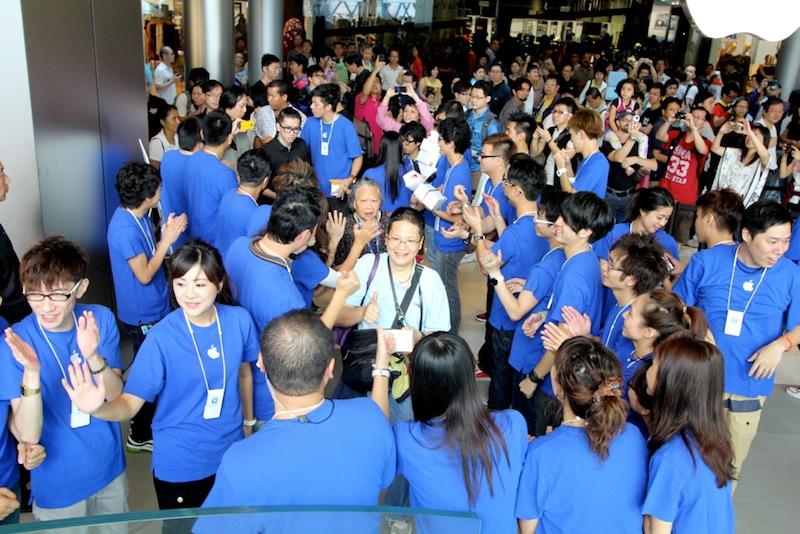 Line waiting to enter IFC Mall Apple Store in Hong Kong. Credit: Gary Allen/ifostore via Flickr.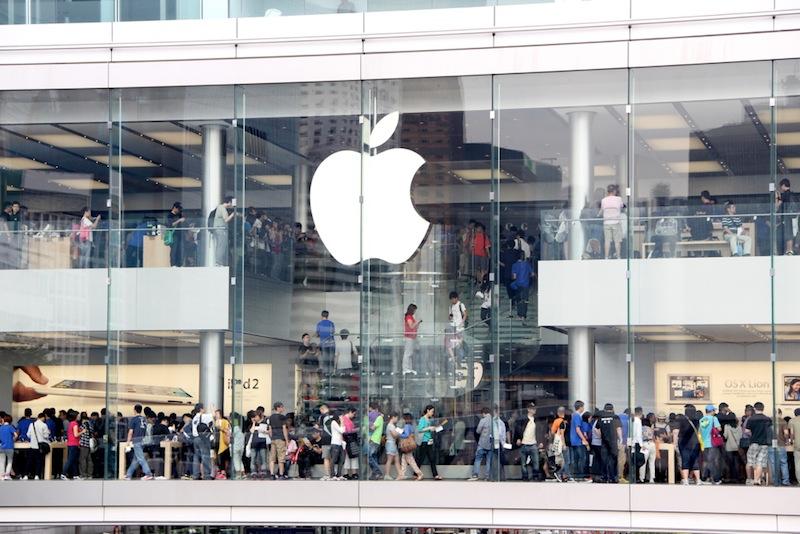 IFC Mall Apple Store in Hong Kong 2 hours after opening. Credit: Gary Allen/ifostore via Flickr.