Verizon comes to Samsung's defense in Apple patent lawsuit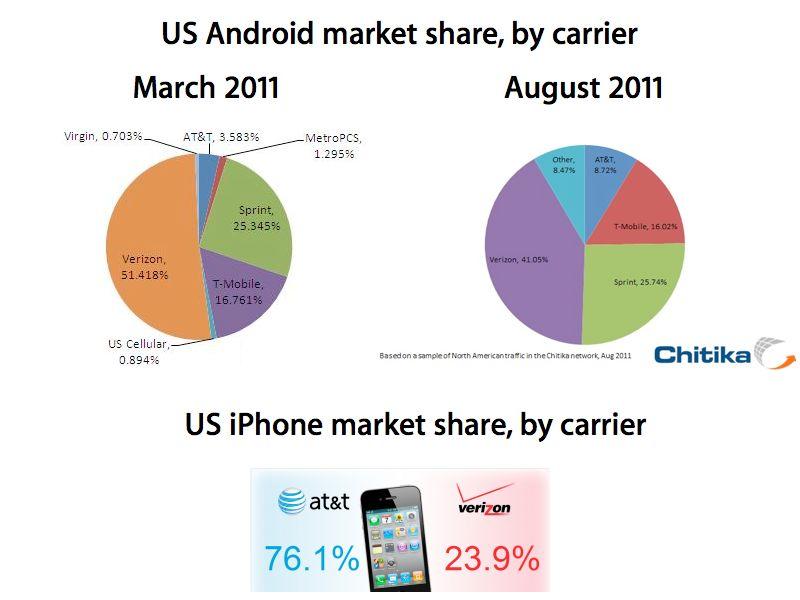 U.S. carrier Verizon Wireless has taken sides in the legal dispute between Apple and Samsung with a legal brief opposing a preliminary injunction against the South Korean company's smartphones and tablets.
The nation's largest wireless operator has submitted a request to the United States District Court for the Northern District of California to file an amicus curiae, or "friend of the court," brief in support of Samsung, Florian Mueller of FOSS Patents reports. The brief would allow Verizon to intervene as a third party in the case.
Apple's request for a preliminary injunction in the U.S. against the Infuse 4G, Galaxy S 4G, Droid Charge and Galaxy Tab 10.1 was filed in July and is scheduled to be addressed in a hearing on Oct. 13.
The carrier argues that such an injunction "would hinder Verizon Wireless in developing and deploying its next generation high-speed LTE [fourth-generation] network, the job growth dependant on that network, and will undercut key public policy goals, including expansion of American's [sic] access to broadband networks and faster communication with emergency personnel."
Verizon was an early partner with handset makers making use of Google's Android mobile operating system, including Samsung. The carrier has faced off against rival AT&T, which held an exclusive lock on Apple's iPhone in the U.S. for three and a half years.
The company's reliance on Android has been reduced some since Apple released the CDMA iPhone 4 on Verizon in February. As of August, Verizon's Android market share in the U.S. has dropped from 51.4 percent to 41.1 percent since the release of the iPhone on its network.
Verizon appears to be stepping lightly in its decision to defend Samsung in Apple's patent case against the Korean electronics giant, likely in an effort to avoid damaging its newly minted partnership with Apple. But, Mueller believes the move will still be considered as "hostile" by Apple, noting that Verizon's actions are simply part of the "constant power struggle between carriers and device makers."
The company's brief formally addresses a software patent that Apple, just one of four intellectually property rights that it has brought against Samsung, he noted. Given that the other three patents in the suit are design patents, Verizon has avoided taking a stance, presumably to avoid the appearance of condoning any alleged "copying" done by Samsung.
Though Verizon notes in its brief that it "supports without reservation the protection of intellectual property rights," that claim is undermined by the fact that it is opposing the enforcement of those rights. The filing also states that it "takes no position on whether Apple is likely to succeed on the merits of its infringement claims," but it does offer an argument that the injunction would public interest.
"The requested injunction of certain Samsung products will harm Verizon Wireless and U.S. consumers. It also has the possibility of slowing the deployment of next-generation networks — such as Verizon Wireless's — contrary to the stated goals of the U.S. government," the document reads.
Verizon argues that an injunction would damage its efforts to spur adoption of 4G Long-Term Evolution "at a critical moment:" the holiday shopping season. The document points out that Samsung is "one of only six manufacturers" that has released a device with LTE technology.
The carrier also asserts that Apple has targeted only 4G devices in its preliminary injunction, while products in the main proceeding are "mainly older devices that are not designed to make use of Verizon Wireless's and other carriers' next-generation networks." But, Mueller objects to that line of argument, noting that preliminary injunctions require, by nature, a sense of urgency, so they must target new products in order to be considered by courts.
Verizon continued its public interest argument by highlighting "the importance of wireless broadband networks in helping first responders and other public safety officials," adding that "[s]peed and information are critical assets in an emergency." An injunction against Samsung would affect subscriber revenue, thereby stunting the expansion of Verizon's LTE network, "which is used by first responders," the company argued.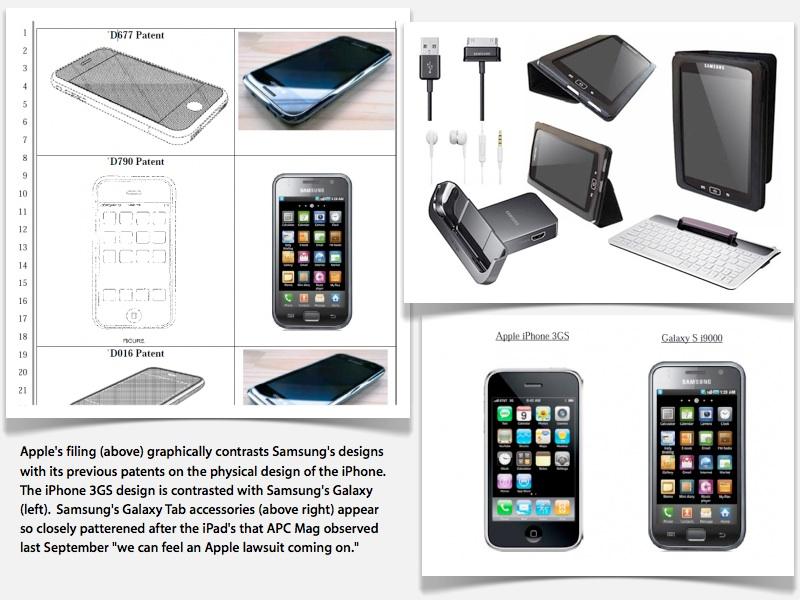 The legal battle between Apple and Samsung began in April and has quickly heated up. Apple has so far succeeded in blocking Samsung's Galaxy Tab 10.1 in Germany and delaying it in Australia.
Samsung vowed this week to become "more aggressive" in its dispute with Apple, accusing the company of "free riding" on its intellectual property. According to one executive, Samsung was originally "respectful" and "passive" in its fight against Apple, the component maker's largest customer, but will no longer hold back.