Apple launches iTunes Store in all remaining EU countries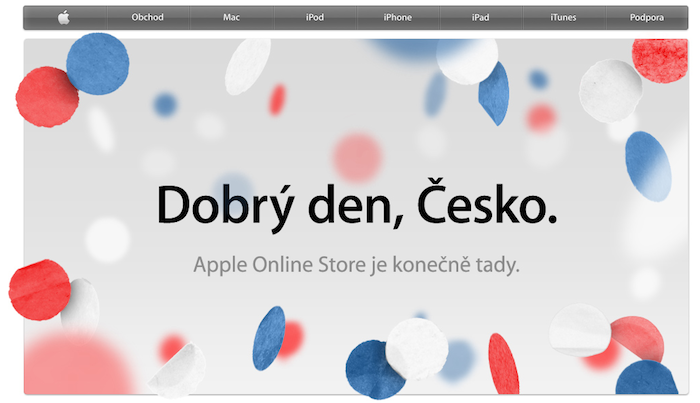 Apple on Thursday launched the iTunes Store in the 12 European Union countries that had yet to gain access to it, ending an eight year wait for what has become the world's No. 1 music store.
Users can now download and purchase music through iTunes in Bulgaria, Cyprus, Czech Republic, Estonia, Hungary, Latvia, Lithuania, Malta, Poland, Romania, Slovakia and Slovenia. Apple added new localized online stores last week, including the Czech Republic, Hungary and Poland.
Apple has yet to open an official online store in Cyprus, Malta and Slovenia, providing only a spartan webpage featuring support or "where to buy" information for the iPhone. However, the three countries are available as selections in the standalone iTunes application.
Previous reports had claimed that only 10 of the remaining 12 EU countries lacking access to the store would be brought into the fold.
The introduction of iTunes across Europe should significantly improve Apple's reach as some of the territories gaining iTunes support this week have populations over 10 million. In June, Apple announced at WWDC that it had sold over 15 billion songs since opening the iTunes Music Store in mid-2003, making it the largest music retailer in the world.
In addition to iTunes opening its digital doors to the 12 remaining EU states, some countries that already have access to the service are now able to purchase or rent select movies from the online store. Currently there are about 270 titles from Fox, Universal and Buena Vista available to purchase or rent, though TV shows have yet to show up in most countries.
Landing page for the new Apple Online Store in the Czech Republic
Apple's iBookstore has opened to new EU markets as well, but a few countries not committed to the Euro have yet to offer content. Previously, free eBooks from sources such as Project Gutenberg were the only titles offered within iBooks in countries like Switzerland.
Some content owners looking to add books via iTunes Connect to non-Euro countries such as Sweden, Denmark, Norway and Switzerland, have reported receiving notifications that they "do not have a contract in effect" for those territories. Previously, only the U.S., U.K., France, Germany, Australia and Canada were listed as available markets for publishers on the iBookstore.
Apple's App Store has been available to more than a hundred countries around the world, including all 27 EU countries. Within Europe, licensing disputes and marketplace fragmentation have hindered a pan-European iTunes Store from being created.
There has been no official announcement from Apple regarding the launch or addition of content to iTunes throughout the EU, though the stores are available for selection within the iTunes software.