Apple working to secure worldwide cloud-music rights ahead of Oct. 4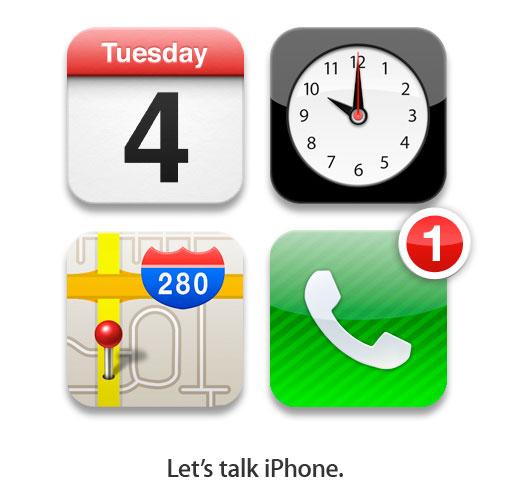 AppleInsider may earn an affiliate commission on purchases made through links on our site.
Apple is far along in negotiations to obtain international cloud-music licenses from record companies and publishers, a new report claims, and may secure a deal in time to announce it at the company's iPhone event on Oct. 4.
CNet's Greg Sandoval reports that Apple is looking to obtain similar licenses to the ones it obtained for iCloud, the company's upcoming cloud services initiative, in the U.S., according to sources familiar with the discussions. Though nothing has been decided yet, Apple is said to be close to reaching deals.
Sandoval noted that Apple would announce an international option for next Tuesday's press event if iTunes managers are able to "wrap up negotiations in time." Apple on Tuesday invited members of the press to a "Let's talk iPhone" event scheduled for 10 a.m. Pacific on Oct. 4.
The Cupertino, Calif., company is expected to unveil the fifth-generation iPhone next week, while also highlighting the upcoming release of iCloud and iOS 5. Evidence suggests that the so-called "iPhone 5" will launch soon after, possibly on Oct. 14.
iCloud is Apple's effort to simplify content and information management across devices by storing the data online, or "in the cloud." The service includes re-architected versions of former MobileMe services such as Contacts, Calendar and Mail, access to App Store and iBookstore purchases and automatic backups of iOS devices.
The bulk of Apple's negotiations with international music rights holders is likely related to the company's forthcoming iTunes Match service. For $24.99 per year, users will be able to use the service to have their iTunes libraries scanned and matched up to iTunes Music Store offerings. Matched songs will then be automatically available in iCloud. The current iTunes Match beta is only available in the U.S.
Though Apple was rumored to have negotiated cloud-based streaming music rights for iCloud, the feature was not announced at the company's June unveiling of the service. The beta version of iTunes Match initially appeared to support instantaneous playback from iCloud, but Apple quickly clarified that users still need to "keep stuff on their machine in order to play it," eventually removing the feature.
Apple is betting heavily on iCloud driving the new "PC-free" features in iOS 5 that will allow iPhone and iPad users to sync their devices without the aid of a Mac or PC. The company admitted in June that its previous MobileMe service was not its "finest hour." Former CEO Steve Jobs was reportedly furious at the MobileMe team in 2008 for botching the product's launch. In fact, MobileMe experienced widespread outages on Thursday, prompting speculation that Apple is preparing for an imminent transition to iCloud.
While taking the wraps off of iCloud at this year's Worldwide Developer Conference, Jobs promised that his company would learn from its mistakes and build iCloud so that it "all just works."
On Friday, Apple preemptively sent out "Welcome to iCloud" emails to customers with a link to instructions to get them "up and running in no time." Those instructions, however, are not yet available.