Apple seen selling iPhone 3GS free with subsidy, $399 without contract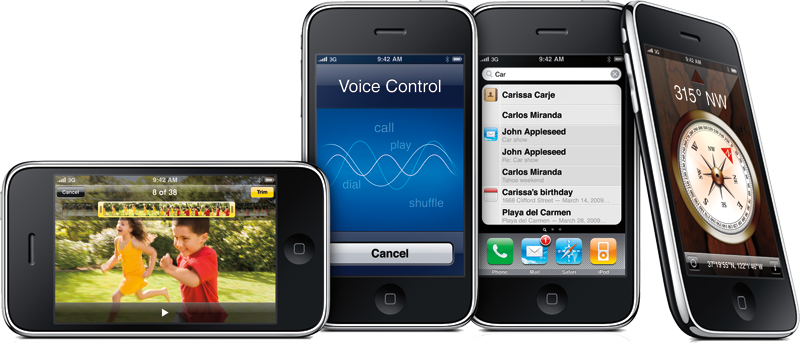 AppleInsider is supported by its audience and may earn commission as an Amazon Associate and affiliate partner on qualifying purchases. These affiliate partnerships do not influence our editorial content.
Though the iPhone 3GS was first released in 2009, one analyst has said Apple will continue to sell its third-generation handset after the "iPhone 5" is announced, offering it for free with a service contract or for $399 unsubsidized.
Ahead of Tuesday's iPhone event, analyst Mike Abramsky with RBC Capital Markets said he expects Apple to introduce a refreshed iPhone this week, likely to be branded either "iPhone 5" or "iPhone 4S." He doesn't expect Apple to introduce a second, cheaper iPhone model, but instead reduce the prices of its existing lineup.
To that end, he sees the iPhone 4 dropping to $99 subsidized, and $499 without a service contract. But he also believes Apple will retain the iPhone 3GS in its lineup, offering it for free with a two-year carrier agreement, or $399 contract-free.
That would be a change from years past, as Apple has traditionally discontinued its two-year-old iPhone model. With the release of the iPhone 4 in 2010, the iPhone 3GS was dropped to $99 with a contract, and in January the price was further reduced to $49.
Industry-watchers have been forecasting for Apple to introduce a new entry-level iPhone for years, allowing the company address a huge global prepaid wireless market, particularly in China. That led to speculation that Apple would release two iPhone models this year — one low-end offering, and a full-fledged fifth-generation handset.
But even prior to its note issued to investors on Monday, Abramsky has expressed skepticism about a new, low-cost iPhone from Apple. Back in August, the RBC analyst said the primary requirement for Apple to launch a low-end iPhone would be to provide an "innovative, category-killer experience."
The same analyst also said in June that Apple is "expected" to offer the iPhone 3GS for free once the iPhone 5 launches. He sees the approach helping Apple with mid-market buyers, and would counter the growth of Google's Android platform.
While the continued availability of the iPhone 3GS would be a surprise, the real focus of this week's event, scheduled to begin at 10 a.m. Pacific, 1 p.m. Eastern on Tuesday, is the new fifth-generation iPhone. Aligning with most rumors, Abramsky believes the new iPhone will feature the A5 processor, an 8-megapixel camera, support for high-speed HSPA+ networks, and a new high-end capacity of 64GB.
Abramsky said Apple may choose to brand HSPA+ as "4G," as U.S. carriers T-Mobile and AT&T have opted to do, even though it is not "true" 4G long-term evolution. He also believes the new iPhone will offer voice recognition technology stemming from the company's acquisition of Siri.