Report reaffirms Apple's new iPhone won't feature 4G LTE or WiMAX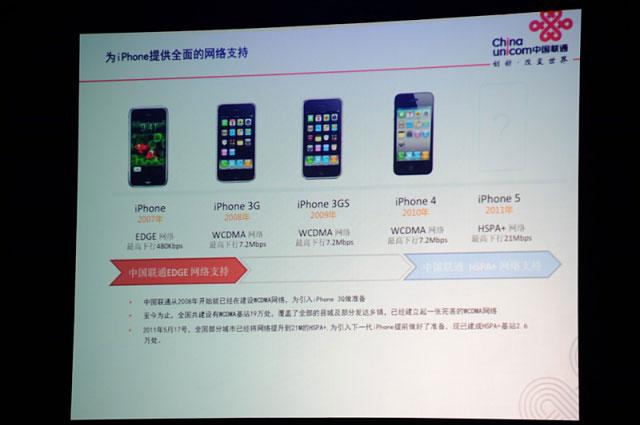 AppleInsider may earn an affiliate commission on purchases made through links on our site.
Reaffirming months of rumors just hours before Apple's iPhone event, The Wall Street Journal reported on Tuesday that the next iPhone won't support long-term evolution or WiMAX high-speed 4G data networks.
Citing people familiar with Apple's plans, the report revealed that Apple's phone will not be compatible with the fastest speed 4G networks. Instead, the so-called "iPhone 5" will operate on the same 3G networks that its predecessor, the iPhone 4, does.
The report also made mention that in the U.S., carrier AT&T advertises its HSPA+ network, which is still technically third-generation technology, has having "4G-like speeds." It did not say whether the next iPhone will support HSPA+, but last month carrier China Unicom let slip that the iPhone 5 is expected to support HSPA+ 21Mbps download speeds.
That's faster than the WCDMA 7.2Mbps theoretical download speeds that have been featured on Apple's handsets since the iPhone 3G, including the iPhone 4 first released in 2010.
In the U.S., both AT&T and Verizon, currently the only two iPhone carriers in the country, are rolling out their own "true" 4G LTE networks. Apple is expected to add Sprint as a carrier for the launch of the iPhone 5; Sprint has its own 4G network powered by WiMAX, a different wireless technology.
The iPhone 5 apparently will not feature 4G network speeds even as competing devices running the Google Android operating system have embraced the technology. But rumors throughout the year have been consistent in saying that the next iPhone will not support 4G networks, even as Apple's competition chooses to do so.
Earlier this year, Apple CEO Tim Cook indicated that he is in no rush to bring 4G LTE to the iPhone. While the company has explored its options with LTE, Cook said poor battery life with LTE devices led Apple to pass on 4G technology when it launched its CDMA iPhone on Verizon in February.
Apple will officially announce its fifth-generation iPhone in a media event today at 10 a.m. Pacific, 1 p.m. Eastern. AppleInsider will have full live coverage.