AT&T announces record 200,000 iPhone 4S pre-orders in first 12 hours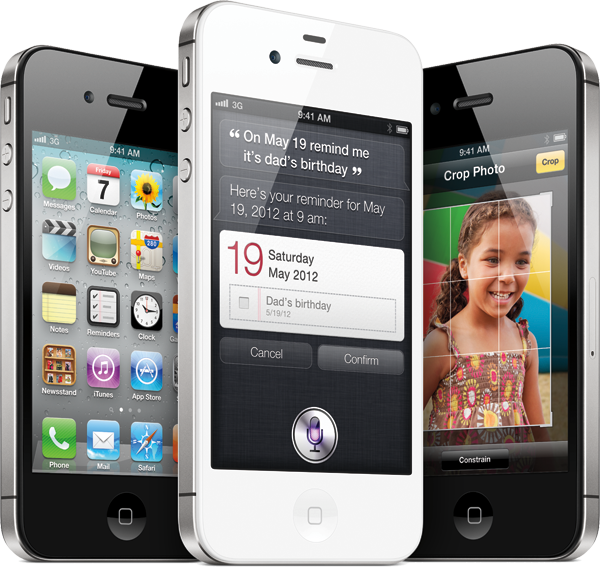 AppleInsider may earn an affiliate commission on purchases made through links on our site.
AT&T, Apple's original wireless carrier partner for the iPhone, announced on Friday that it had received more than 200,000 pre-orders for the iPhone 4S in the first 12 hours on offer, making it the most successful iPhone launch ever for the company.
The carrier said in a statement that it had seen "extraordinary demand" for Apple's new smartphone. "It's obvious customers like AT&T's 4G network, which is the only one that lets their iPhone download twice as fast and talk and surf simultaneously," the company wrote.
However, AT&T's claim is subject to some dispute. According to an alleged leak earlier Friday, the company is "working with Apple" to change the network indicator for the iPhone 4S on its network to read 4G. "Since iPhone 4S is an HSPA+ device, our customers will get 4G speeds from day one. Only AT&T has this unique network advantage," the document read.
Though Apple added a faster 14.4Mbps download capabilities to the iPhone 4S, AT&T is not actually set up to take full advantage of those faster HSDPA speeds. AT&T said in a public document last month that "current HSDPA devices commonly support peak rates of 3.6 or 7.2 Mbps, though typical user rates are lower than this."
It has been reported that AT&T is claiming the iPhone 4S is an HSPA+ and 4G device on a technicality. TiPB's Rene Ritchie has noted that devices must simply support "any 3GPP release 7 feature" to be classified as HSPA+. Since the Qualcomm chipset found in the iPhone 4S uses 3GPP features, it technically counts as an HSPA+ radio, despite the fact that the handset can't reach the 21Mbps HSPA+ speeds that had been rumored to arrive on the device.
Both AT&T and T-Mobile have sometimes advertised their HSPA+ networks as having 4G speeds, though the Long-Term Evolution is widely accepted as the 'true' 4G network.
Given that pre-orders for the iPhone 4S were also offered on Sprint and Verizon, Apple is expected to have smashed previous records for the iPhone set last year.
Last year's iPhone 4 launch exceeded the previous iPhone 3GS demand by a factor of 10, causing a meltdown of AT&T's systems.
In fact, AT&T experienced its own problems this year, as well. A number of AppleInsider readers reported being unable to successfully complete pre-orders when they began at midnight on Friday. Also, both Apple and AT&T were late in initiating pre-orders for the iPhone 4S.
The iPhone 4S goes on sale on Oct. 14 in the U.S., Australia, Canada, France, Germany, Japan, and the U.K. The handset, unveiled by Apple on Tuesday, features the A5 processor, an 8-megapixel camera, an new antenna design and Siri voice recognition technology.