3G MacBook Pro prototype 'owner' gets parts returned to him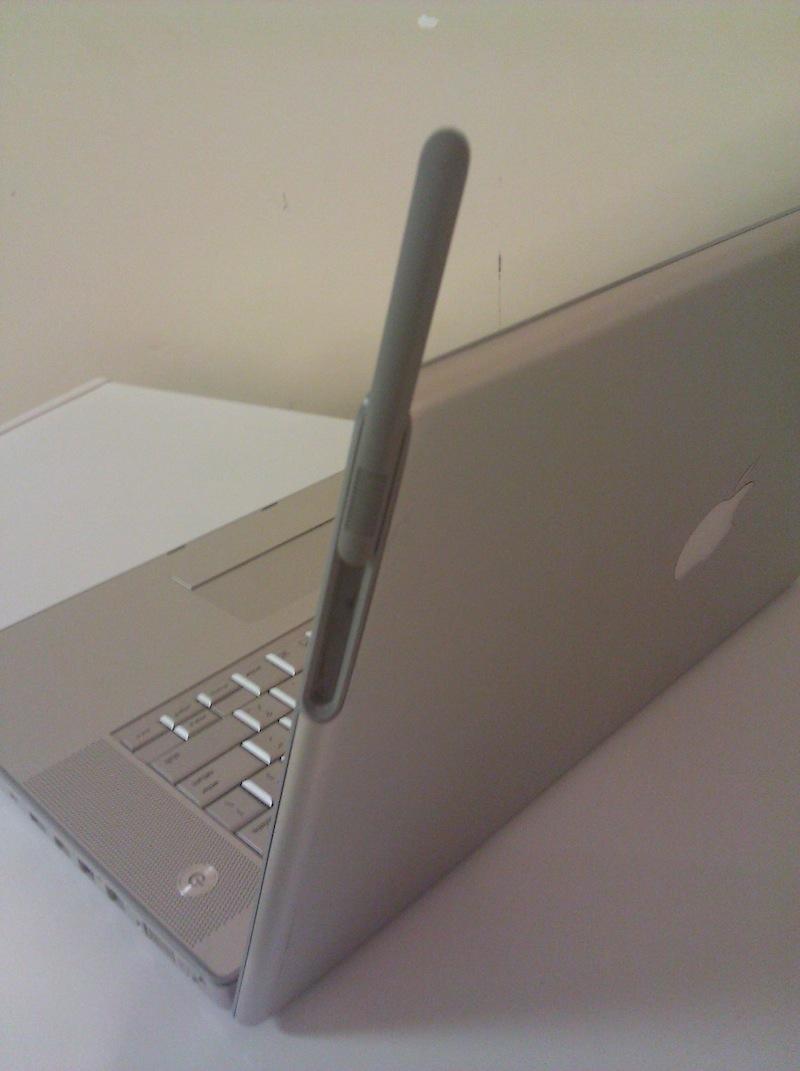 Apple has sent back custom-installed parts to the unwitting buyer of a 3G antenna-equipped MacBook Pro prototype, after reclaiming the computer last month.
Josh Lowensohn reported for CNet that Carl Frega received back from Apple a hard drive, battery and two sticks of RAM that he had installed in the machine to repair it.
Frega, a North Carolina resident, enlisted the help of a friend to post the prototype unit on eBay in August. The unusual laptop quickly attracted interest, with bids shooting up at one point to as high as $70,000 before the auction was shut down at Apple's request.
The Cupertino, Calif., company then contacted Frega and sent a private investigator to pick up the computer on Sept. 1.
Frega told the publication that he had made multiple requests to Apple to get the parts back. The components reportedly arrived in an unmarked Fedex box.
The laptop features an extendable 3G antenna on the right side of the display and a SIM card slot. Rumors that Apple has been developing notebooks capable of cellular data connections have persisted for years.
Frega claims to have purchased the machine from a former Apple engineer he met via the classifieds site Craigslist. The Apple employee allegedly received the prototype for "software development work" and never tested the cellular functionality.
After repairing the unit, Frega sold it on Craigslist, but the new buyer complained that the laptop was a fake after an Apple Store Genius Bar technician refused to service the machine.
"Opened machine to observe that nearly every internal part was third party; main logic board, optical drive, display, hard drive, top case, and others. Machine serial number (W8707003Y53) is also not recognized as a valid number," the Genius Bar repair sheet reportedly read.
The purchaser took the owner to small claims court, where a judge ruled that Frega must compensate the buy for the notebook and take back the device.
Frega is now considering legal action against the original owner of the MacBook Pro prototype. Including legal fees, he estimates that he has incurred $400 in costs related to the notebook.