iPhone 4S preorders suggest 3M sales at launch, 25M this quarter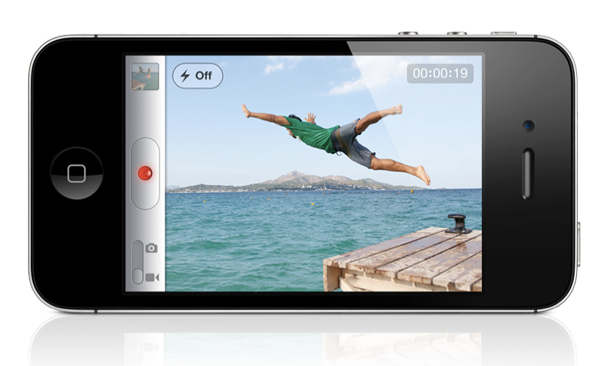 Apple's record setting pace of a million iPhone 4S preorders in 24 hours puts the company in a position to sell nearly 3 million devices on launch weekend, and 25 million in the current quarter.
Wall Street analysts reacted on Monday to Apple's announcement that customers had preordered 1 million units of the iPhone 4S on its first day of availability. That number is well beyond the company's previous record of 600,000 preorders for the iPhone 4 in 2010.
Mike Abramsky with RBC Capital Markets believes that preorder numbers for the iPhone 4S put Apple on pace to sell around 3 million in its first weekend. That too would handily beat Apple's previous best of 1.7 million units sold in the first three days of availability for the iPhone 4 in 2010.
"Despite a more evolutionary update and a lack of AT&T early upgrade discounts, strong pre-orders affirm strong global demand and upgrades," Abramsky wrote in a note to investors.
Beyond the launch window, analyst Gene Munster with Piper Jaffray believes that the early sales figures suggest Apple can potentially surpass his previously made prediction of 25 million units sold during the holiday quarter that ends with December. If Apple does sell 25 million iPhones, it would be up 77 percent from the 14.1 million handsets Apple sold in the September quarter of 2010, when the iPhone 4 debuted.
"We expected iPhone 4S to be the strongest iPhone launch ever, which Apple has now confirmed," Munster wrote. "While it is still early, this data point increases our confidence that iPhone 4S has the momentum to meet or exceed our 25m unit estimate for the Dec-11 quarter."
Preorders for the iPhone 4S began on Friday in the seven countries where the handset will launch this week: the U.S., Canada, Australia, the U.K., France, Germany and Japan. In addition to greater demand because of a growing smartphone market, the iPhone also has a larger presence on more carriers for the launch of the iPhone 4S.
Apple will also expand international availability of the iPhone 4S faster than it has done with any previous handset. Another 22 countries will gain access to the iPhone 4S by the end of October, including Austria, Belgium, Czech Republic, Denmark, Estonia, Finland, Hungary, Ireland, Italy, Latvia, Liechtenstein, Lithuania, Luxembourg, Mexico, Netherlands, Norway, Singapore, Slovakia, Slovenia, Spain, Sweden and Switzerland.