73% of iPhone 4S buyers are upgraders, 19% chose 64GB model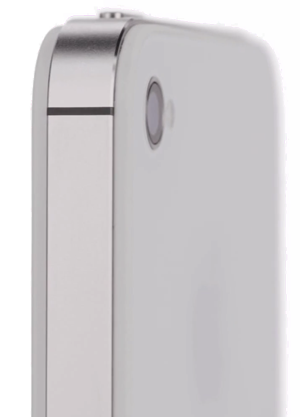 AppleInsider is supported by its audience and may earn commission as an Amazon Associate and affiliate partner on qualifying purchases. These affiliate partnerships do not influence our editorial content.
A new survey of customers in line at Apple stores on Friday to buy the iPhone 4S found that nearly three-quarters are upgrading from a previous version of the iPhone, while 27 percent are buying their first Apple handset.
Investment firm Piper Jaffray polled 550 people at Apple retail stores Friday morning regarding iPhone 4S purchase patterns. In all, 73 percent of iPhone 4S buyers said they are upgrading from a previous version, compared with 77 percent for the iPhone 4 launch in 2010, 56 percent in 2009, and 38 percent in 2008.
"We believe Apple has built brand loyalty not enjoyed by the Android platform," analyst Gene Munster said. He cited the results of a previous poll conducted that found 94 percent of iPhone users said they would stick with Apple for their next smartphone, while 47 percent of Android users said they expect to buy another Android-powered phone.
The survey also indicated that 19 percent of first-day buyers at Apple retail stores opted for the new high-capacity 64GB iPhone 4S model, which costs $399. Most customers — 49 percent — chose the smallest capacity of 16GB for $199, while 32 percent went with 32GB for $299.
Last year, for the iPhone 4 launch, Piper Jaffray's polling found that 54 percent of customers purchased the 32GB model, and 46 percent chose the 16GB capacity.
Munster expects that Apple will sell between 2 million and 2.5 million iPhone 4S units over this launch weekend. That would be a new record for Apple, beating the company's previous record of 1.7 million iPhone 4 units sold in 2010.
Even before it became available, the iPhone 4S already began breaking records. On Monday, Apple announced that it had sold one million preorders in the first 24 hours of availability.