China sees "amazing" growth, becomes second largest Apple market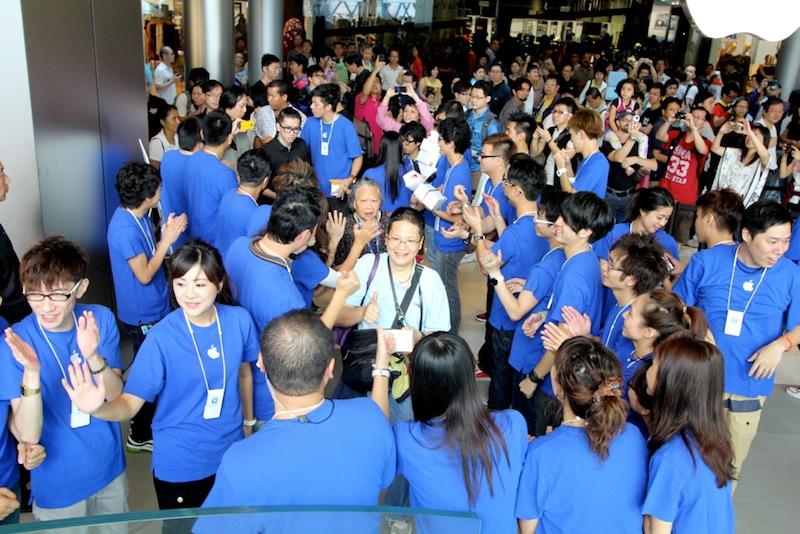 AppleInsider may earn an affiliate commission on purchases made through links on our site.
During Apple's quarterly earnings call on Tuesday, the company detailed record sales of $4.5 billion in China for the September quarter, highlighting "amazing" progress in the region and continued opportunities among its burgeoning middle class.
Apple CEO Tim Cook said that China has become Apple's second largest country in terms of revenue. "The China progress has been amazing," he said, concluding that the area shows "enormous opportunity for the company."
He added that the Cupertino, Calif., company will do everything it's doing in the United States to sustain growth in the region, with strategies such as retail stores, online, APR channel, 3rd party channel and advertising. Cook further acknowledged that he has never seen a country with so many people moving into the middle class interested in buying Apple products.
Revenue in the Asia Pacific region grew by 139 percent year over year, or $6.53 billion. By comparison, the Americas and Europe generated $9.64 billion and $7.39 billion, respectively.
In China, revenue rose from 2 percent in 2009 to 12 percent this year and 16 percent this quarter, thus making China "the fastest growing region by far." Total revenue for China amounted to $15 billion for fiscal year 2011 compared to $3 billion in the previous year. Apple last quarter reported $3.8 billion in revenue in the region.
The company recently opened its sixth store in the Greater China region, an impressive

">flagship location

situated in Hong Kong. Combined, the existing five retail stores in mainland China accounted for the most store traffic during the fourth quarter. Apple reported a record of 77.5 million visitors for its 357 stores in the September quarter with revenues averaging at $10.7 million per store.
On top of the company's official retail stores, there are 7,000 points of sale in Greater China for the iPhone.
Apple is looking to further consolidate its position in China by investing in more stores and other unspecified projects. The company reportedly said last year that it plans to open 25 retail stores in the region within the next few years. Apple is set to open 40 new retail stores globally in the first quarter of fiscal year 2012, with 75 percent of them planned for countries outside the U.S.
Earlier this year, the iPhone maker indicated plans to learn from its successes in China as it turns its attention to other emerging markets. As such, the company has said it will also focus on other regions in the following quarters including Brazil, Russia and the Middle East.
Revenue in Brazil topped $900 million last quarter, up 118 percent year over year. According to Cook, Russia is looking "more promising," while the Middle East poses "significant opportunities" for Apple.