iPad sales cannibalizing Macs, but record sales offset problem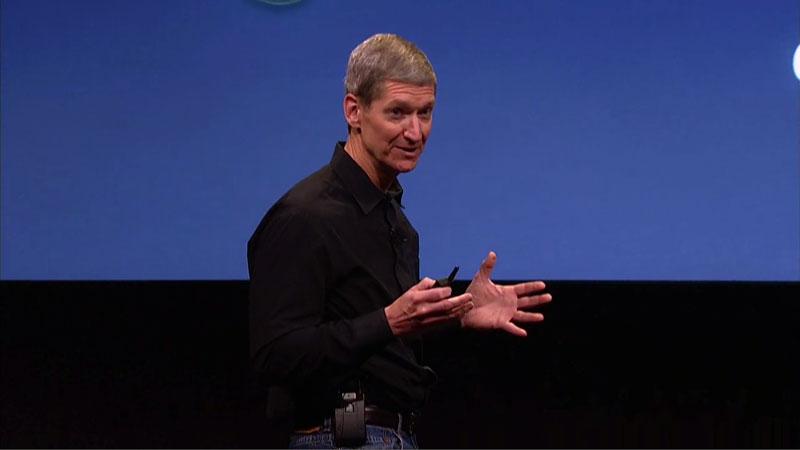 AppleInsider is supported by its audience and may earn commission as an Amazon Associate and affiliate partner on qualifying purchases. These affiliate partnerships do not influence our editorial content.
Apple's chief executive Tim Cook admitted that iPad sales have likely eaten up some sales of Macs, but noted record new levels of Macs sold globally and added that a "materially larger number are buying iPads over [generic] PCs."
Cook's comments to analysts participating in the company's quarterly earnings conference call for fiscal Q4 2011 addressed sales of 4.89 million Macs, representing growth of 26 percent over Mac sales in the year ago quarter and setting a new quarterly record for sales of Macs.
While noting that some portion of the 11 million iPads sold in the quarter (a 166 percent increase in sales over the year ago quarter) have clearly replaced sales of some significantly more expensive Macs, Cook added that the iPad's growth is coming primarily at the expense of PCs.
Apple is "overwhelmingly coming out very well on that cannibalization," Cooks said. "With cannibalization like this, I hope it continues."
Tim Cook delivers the State of the Mac address in Cupertino in October 2008.
Apple's chief financial officer Peter Oppenheimer had earlier noted that Mac sales grew particularly fast in the company's Asia Pacific segment, but added that Mac growth had occured everywhere.
Oppenheimer also pointed out that 74 percent of Mac sales are now portables, but added that Apple had also experienced record sales of desktops in the quarter, primarily from sales of new iMacs.
Cook also noted that in Japan, quarterly revenue performance over the year ago quarter had been expected to take a major hit due to the fact that last year, Apple had enjoyed a very successful iPhone 4 launch, while this year's iPhone 4S wasn't launched until after the September quarter had ended.
iPhone sales in Japan are also a larger percentage of Apple's sales, given that the nation has largely shifted from conventional PCs to mobiles almost a generation ahead of other regions.
However, Mac sales are strong and growing even in that market, with Apple reporting 48 percent growth in Japan's Mac sales for the quarter "in a [PC] market barely growing at all," Cook said. Sales of new Macs largely balanced out the delayed launch of this year's new iPhone in Japan.