In-store pickup option coming to Apple's online store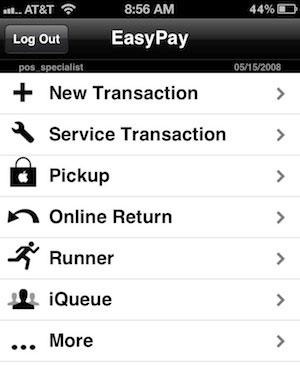 AppleInsider may earn an affiliate commission on purchases made through links on our site.
Customers may soon be able to buy a product from Apple's online store and pick it up in person at one of the company's retail outlets.
The ability is expected to debut soon in a new pilot program being tested by Apple, known internally as "Sherwood." The in-store pickup option will apply to all products available online, including custom Macs, and engraved and gift-wrapped products, according to MacRumors.
Customers will be able to select a store for pick-up, and items will generally be available on the same day, though some items may take time to be delivered. To pick up a purchase in store, customers will be required to show identification, but will also be able to list one additional person who can pick up the item in stores for them.
In addition to in-store pickup, the report said that Apple's stores will also begin accepting returns of online orders. This will allow customers to avoid having to ship an item back to Apple for the return process.
The program is reportedly said to launch at "select retail stores," and will expand to more locations over time.
Apple has dabbled in in-store pick-ups before, starting in 2009 when it began offering holiday buyers the option via its website around Christmastime. The "Reserve and Pick Up" option allowed customers to reserve products online and pick them up in store.
But with that program, products were only available to pick up during a limited window, beginning 10 days before Christmas. And it was limited to specific products: the iPhone, iPod and MacBook lineups, Mac mini, iMac and Mac Pro. Accessories were not included.