Apple's iPhone 4S, Mac mini & MacBook Air are 'Bluetooth Smart Ready'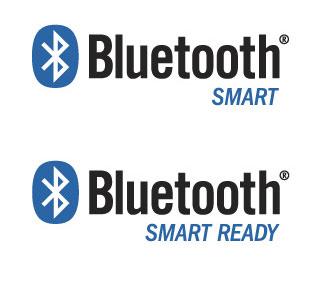 AppleInsider is supported by its audience and may earn commission as an Amazon Associate and affiliate partner on qualifying purchases. These affiliate partnerships do not influence our editorial content.
Apple's latest products, including the iPhone 4S and updated Mac mini and MacBook Air, are among a group of low-power Bluetooth devices now branded as "Bluetooth Smart Ready."
Bluetooth Smart is a new brand extension given by the Bluetooth Special Interest Group to devices that implement Bluetooth 4.0. Compatible devices include phones, tablets, PCs and TVs.
"Bluetooth Smart and Bluetooth Smart Ready devices will revolutionize the way we collect, share and use information," said Michael Foley, Ph.D., executive director of the Bluetooth SIG. "In order to ensure consumers know what these extraordinary devices have to offer, we created the Bluetooth Smart and Bluetooth Smart Ready marks. These new logos will help consumers manage compatibility, and encourage manufacturers to build their best Bluetooth devices yet."
Bluetooth Smart devices are sensor-type devices like heart-rate monitors or pedometers. They run on button-cell batteries and were created to collect only a specific piece of information.
Bluetooth Smart Ready devices can connect to traditional Bluetooth devices, as well as new Bluetooth Smart devices that are just starting to enter the market. But Bluetooth Smart devices, because of their lower power consumption, will only connect with products labeled as Bluetooth Smart Ready.
Packages will now carry three potential logos created by the Bluetooth SIG to help consumers identify what their device offers, whether it be traditional Bluetooth, Bluetooth Smart, or Bluetooth Smart Ready.
"Consumers can look at new Bluetooth Smart Ready devices the same way they would a 3D ready TV — having the TV is just the first part of the puzzle, you need glasses and content in order to really experience 3D," said Suke Jawanda, CMO of the Bluetooth SIG. "Once consumers have a Bluetooth Smart Ready device, like the new iPhone 4S, they can continue connecting to existing Bluetooth devices and are also ready to experience the new world of Bluetooth Smart peripheral devices that will carry the Bluetooth Smart logo."
Bluetooth 4.0 support first appeared in Apple's products in July, when the MacBook Air lineup and Mac mini were refreshed. Other Macs released this year — new iMacs and MacBook Pros — only support Bluetooth 2.1 + EDR (Enhanced Data Rate), but Bluetooth 4.0 also came to the new iPhone 4S released earlier this month.
Apple joined the Bluetooth SIG board of directors in June, and now takes part in overseeing the development of standards and licensing for the short-range wireless technology. When Apple joined, the special interest group said the iPhone maker would provide insight on platform development, as the company understands that technology is now driven by "hub devices" that capture data, utilize data at the application layer, and even upload it to the cloud.