New Steve Jobs documentary to include never before seen interview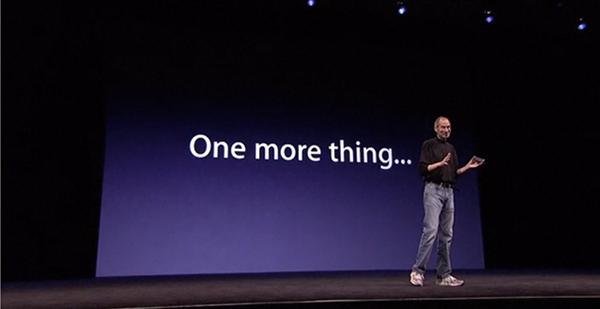 A new documentary focusing on the life of Steve Jobs and featuring a never before seen interview with the Apple co-founder will air next week on PBS.
The one-hour special, named 'Steve Jobs - One Last Thing' in honor of Jobs' famous catchphrase, is scheduled to air on Wednesday, Nov. 2, at 10 p.m. E.T. (check local listings) and will be the first broadcast of a 1994 interview where Jobs details his philosophy of life.
Anecdotes from interviews with Jobs' business partners, associates and tech journalists, round out what PBS calls a unique insight into "what made (Jobs) tick." Notable guests include Apple co-founder Steve Wozniak, Wall Street Journal tech columnist Walt Mossberg and Apple co-founder Ronald Wayne, who was featured in an AppleInsider exclusive the day Jobs' death was announced.
The program's main feature will be an unaired interview with Jobs, offering viewers an intimate look into the philosophies that made him one of the most successful tech figures in history.
"You tend to get told that the world is the way it is, but life can be much broader once you discover one simple fact; and that is that everything around you that you call life was made up by people no smarter than you," Jobs said in the exclusive interview. "Once you learn that, you'll never be the same again."
PBS says its documentary is an "exploration of the life of one of American's most successful innovators and entrepreneurs" and "pays homage to his famous presentational skills and his unique talents.
Jobs famously teased expectant audiences at various Apple product introductions, developing the catchphrase "one more thing" to announce key product at the end of his many keynotes.
'One Last Thing' will follow the premiere of PBS' four-part primetime NOVA series, 'The Fabric of the Cosmos.'
"From the vast complexity of time and space to the genius of a man who put technology in the palm of our hands, these extraordinary programs explore the work of two visionaries in science and technology," said John F. Wilson, PBS' senior vice president and chief TV programming executive.