Apple unveils redesigned, simpler Fifth Ave glass cube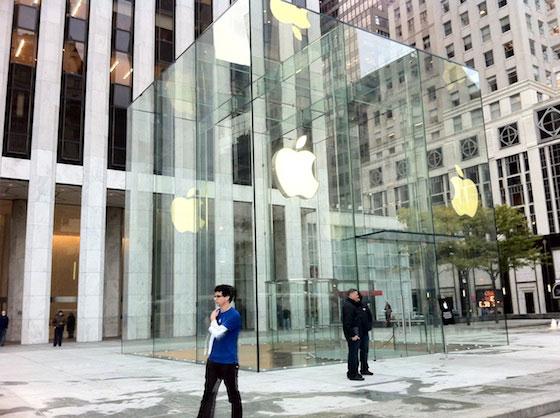 AppleInsider may earn an affiliate commission on purchases made through links on our site.
Apple on Friday took the wraps off of its flagship store on New York City's Fifth Avenue, revealing its new glass cube entrance that sports a simpler look with fewer panes.
Construction workers spent the last few months completely replacing the 32-foot glass cube, which previously used 90 panes of glass. The new design features 15 larger, seamless panes.
A giant temporary structure was placed over the site in July to conceal the work being done on the cube. A sign that work was at an end came on Thursday, when the company temporarily closed the site ahead of a grand reopening scheduled for today at 10 a.m. Eastern.
The total project cost Apple an estimated $6.7 million, and the store remained open its usual 24 hours a day, 7 days a week even as work was under way. Customers were forced to make their way through a makeshift lighted entrance for the last few months to access the underground store.
Workers began removing some of the support structures surrounding the construction in late September. Work was completed in time for Apple to stay on schedule and meet its originally planned November completion date.
The original cube, said to have been personally designed by Apple co-founder Steve Jobs, is one of the most photographed landmarks in New York City. The former Apple CEO even paid for the project himself, and is the owner of the structure.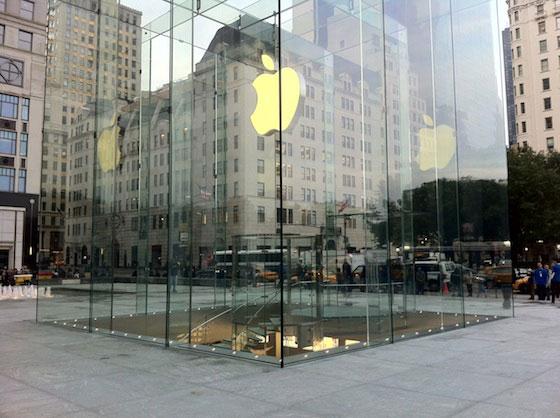 The all-glass design has even inspired other projects from Apple, including its megastore in Shanghai that opened last summer. Like the Fifth Avenue store, its entrance is a staircase enclosed in glass, though the one in China is a cylinder.