Apple to again erase iTunes Match beta libraries Saturday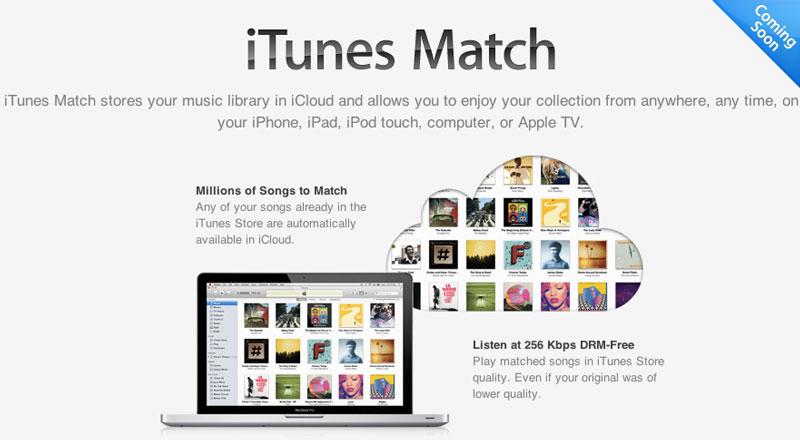 AppleInsider is supported by its audience and may earn commission as an Amazon Associate and affiliate partner on qualifying purchases. These affiliate partnerships do not influence our editorial content.
Apple has notified developers testing the pre-release beta of its iTunes Match service that their matched libraries will once again be erased on Saturday, Nov. 12.
The erasing of pre-release libraries is once again being done in preparation for the forthcoming launch of iTunes Match. The company has not given a new timeline for when iTunes Match will become publicly available after it missed its previous deadline when the $24.99-per-year service did not debut in October.
Apple said it will delete all current iCloud libraries for iTunes Match on Saturday, Nov. 12 at 10 a.m. Pacific Time. Developers have been asked to turn off the iTunes Match functionality on all computers and iOS devices.
That can be accomplished by choosing "Turn Off iTunes Match" under the "Store" menu in iTunes on a Mac or PC. On an iOS device, simply open the native "Settings" application, choose "Music," and turn off iTunes Match. The feature can also be disabled on an Apple TV under the "Music" option.
"The songs on your computer should not be affected," Apple said in a note to developers. "As always, please backup regularly and do not delete the music you add to iCloud from your computer."
Apple last reset developer libraries in the iTunes Match Beta in late October, leading to some hope that the service was due to see an imminent launch. However, the company has since made no mention of a launch date, and the iTunes Store's front page still advertises that iTunes Match is "coming soon."
When it is eventually publicly available, iTunes Match will support music collections of up to 25,000 songs for $24.99 per year. The service will scan users' personal music libraries, including songs obtained from ripped CDs or other locations, and match them up with tracks sold on the iTunes Store.
iTunes Match subscribers will be able to re-download any of their matched songs on other enabled devices, including iPhones and iPads. Those downloads will be 256Kbps AAC files, even if the original user-owned files are of lower quality.