Logitech confirms no plans for new Google TV Revue after $100 million bath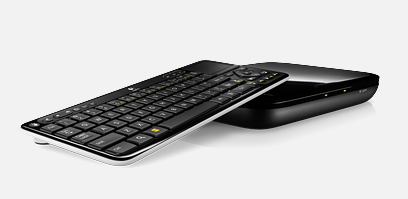 AppleInsider is supported by its audience and may earn commission as an Amazon Associate and affiliate partner on qualifying purchases. These affiliate partnerships do not influence our editorial content.
Logitech has confirmed that it has no plans to release a new Google TV-based Revue after implementation mistakes surrounding the device cost the company $100 million in operating profits.
Speaking at an Analyst and Investor Day earlier this week, Chief Executive Guerrino De Luca recounted the company's missteps that led to the Revue's failure, according to The Verge.
De Luca said Logitech had finally "brought closure to the Logitech Revue saga" with plans to clear out inventory this quarter. He candidly admitted that last year's holiday launch was "a mistake of implementation of a gigantic nature."
The executive laid some of the blame on Google for treating Google TV as beta software that could be iterated after launch. Logitech "executed a full scale launch with a beta product and it cost us dearly," De Luca said.
"To make the long story short, we thought we had invented [sliced] bread and we just made them. [We made a commitment to] just build a lot because we expected everybody to line up for Christmas and buy these boxes [at] $300 [...] that was a big mistake," the publication reported him as saying.
After "very modest sales" of the Revue early this year, the company decided to cut its losses and sell the device below cost for $99. At one point, returns from unhappy customers outweighed sales of the set-top box. Then CEO Gerald P. Quindlen was ousted because of a $29.6 million quarterly loss that the Revue was partly to blame for. All told, De Luca believes mistakes surrounding the Revue, combined with "operational miscues" in the EMEA region, cost Logitech "well over $100 million in operating profits."
Late last month, Google released an update to Google TV, adding improved support for the Android Market application store. The new version focused on making it more easy for users to "find something worth watching." The company first showed off Google TV last May.
On a more upbeat note, De Luca did express a belief that Google TV will eventually succeed at some point, but he said it would probably be a "grandchild" of the product. For now, Logitech is looking to learn from its mistakes and will sit "on the bench" while Google improves the platform.
The Revue's fate comes as another cautionary tale in the TV market. Apple co-founder Steve Jobs himself admitted that many others have tried and failed to find a viable market for set-top boxes.
"Ask Tivo, ask Replay TV, ask Roku, ask Vudu, ask us, ask Google in a few months," Jobs said last year before Google TV had even been released. According to him, the problem is that there are too many boxes, remotes, and individual interfaces involved in the living room.
"The only way that's ever going to change," Jobs said, "is if you can really go back to square one, tear up the set top box, redesign it from scratch with a consistent UI across all these different functions, and get it to consumers in a way that they're willing to pay for it. And right now there's no way to do that."
Recent indications suggest that Jobs found a way to do just that. He told his biographer during an interview that he had "cracked" the secret for an innovative interface on an Apple-branded television.
Apple has seen better than expected success with last year's $99 redesign of the Apple TV set-top box, but the device still remains a "hobby." However, according to one analyst, Apple's TV hobby could go "pro" if it incorporated iOS with Siri and FaceTime into a high-definition television set. Such a device could provide a significant new revenue stream for Apple, as the LCD TV market is expected to top $100 billion next year.