Pulled article claimed LG will make displays for 'iPad mini' & 4-inch iPhone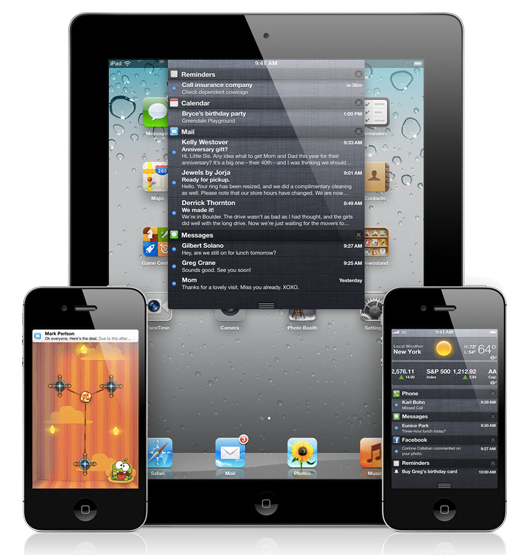 AppleInsider may earn an affiliate commission on purchases made through links on our site.
A report from Korea this week that was published and quickly pulled claimed that LG is in discussions with Apple to supply screens for a new "iPad mini" with a smaller screen, as well as a sixth-generation iPhone with a larger display.
The initial report was published this week by The Korea Times, but the story has since disappeared. Before it was pulled, a few other publications (1, 2) picked up on the story to reveal the details.
Citing an anonymous source, the Times initially reported that Apple is working on both a smaller iPad, with a 7.35-inch screen, and a larger iPhone, with a 4-inch display. The Cupertino, Calif., company was said to have planned talks with display maker LG in the coming days about a potential deal for LCD displays.
The source reportedly said that the next, sixth-generation iPhone will have the same screen resolution as the iPhone 4 and iPhone 4S, despite being a half-inch larger. It was said that utilizing the same resolution was seen as "the right solution to offer value" at a lower price.
That the report was apparently pulled from the Times website, in addition to the fact that its details came from an anonymous source, means the details should be taken in perspective. But some of the details to align with continued reports that Apple is working on a new iPhone with a slightly larger screen than the current iPhone display.
Those rumors led some to hope that the 2011 iPhone would feature a completely redesigned look, which led to some initial disappointment among enthusiasts when the iPhone 4S was unveiled with the same form factor as its predecessor, the iPhone 4. But since then, rumors of a new iPhone with a larger screen have persisted, despite a lack of hard evidence.
As for a so-called "iPad mini," reports of its existence are also not new. Last month, one report claimed that Apple was looking to counter devices like the new $199 Amazon Kindle Fire with a smaller and less expensive iPad set to be released in early 2012.