Apple rumored to counter Amazon Kindle Fire with 'iPad mini' in 2012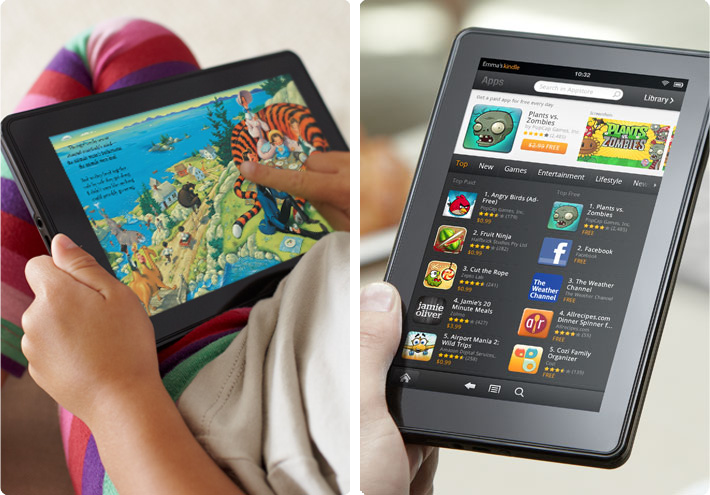 Spurred by the recently announced Amazon Kindle Fire and its $199 price, Apple is rumored to be exploring a new low-cost iPad for release in the first few months of 2012.
Analyst Brian White with Ticonderoga Securities has been touring China and Taiwan and meeting with component suppliers, where he has heard rumblings of a so-called "iPad mini" arriving next year. The "mini" name doesn't necessarily refer to the size of the device, he said, but a lower entry-level price.
He said such a device is expected to arrive in the first few months of 2012, allowing Apple to tap into a "more price sensitive consumer segment," and also fend off the Amazon Kindle Fire, the retailer's first entrance into the touchscreen tablet market.
"We believe this lower priced iPad could be priced in the mid-to-high-$200 range," White wrote in a note to investors. "We expect this will be followed by a much more powerful, feature rich standard-priced iPad 3 in (the second quarter of 2012)."
If Apple were to address a lower cost market in 2012, it would come around the same time that Amazon is expected to introduce a more powerful touchscreen tablet with a larger form factor. The forthcoming Amazon Kindle Fire sports a screen size of 7 inches, compared with the 9.7-inch display of the iPad.
In October of 2010, late Apple co-founder Steve Jobs slammed rivals who were building 7-inch tablets, saying the screen size was too small for users. He said that manufacturers of those devices would need to ship sandpaper with their 7-inch tablets so users could file down their fingers to the point where they could hit smaller targets on the screen.
Still, rumors that Apple plans to release a new device with a screen size between an iPad and an iPod touch have cropped up on occasion. But White said Apple's goal in addressing the lower end market may be to build a cheaper device, rather than a smaller one.
He said a low-cost iPad could result in big sales in China and other developing parts of the world. he also believes there is a major market opportunity in developed areas like the U.S. and Europe.
Leading up to last week's iPhone 4S announcement, many analysts, including White, expected that Apple would build a new, low-cost iPhone model that could be sold contract-free, allowing Apple to tap into a huge prepaid smartphone market worldwide. Instead, Apple decided to keep the iPhone 3GS in its lineup, offering the GSM phone for free with a two-year contract, or for $375 unlocked.