Apple rumored to revamp MacBook Air lineup with 15-in. model in early 2012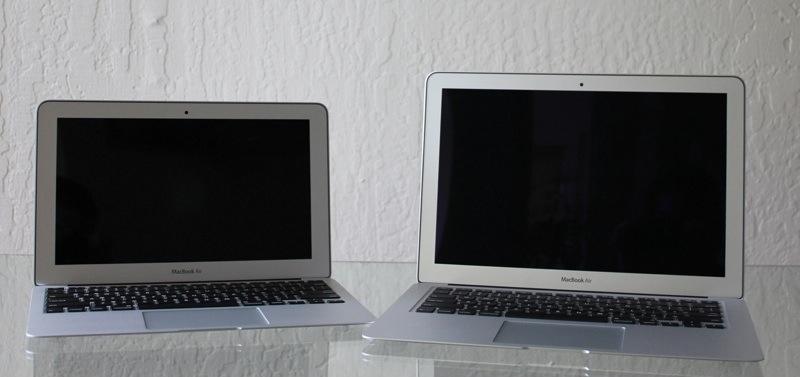 Apple is said to be preparing an update to its MacBook Air series in the first quarter of 2012 with the addition of a new 15-inch thin-and-light model.
The new 15-inch MacBook Air would join the existing 11.6- and 13.3-inch ultraportable notebooks offered by Apple, according to DigiTimes. Citing industry sources in the upstream supply chain, the publication reported on Monday that pilot production of the new MacBook Air models has already begun.
"Commenting on Apple's move, sources from retail channels pointed out that Apple will start dropping the price of its existing MacBook Airs before launching its series and the promotion could further boost Apple's share in the global notebook market," the report said.
The move is said to be a strategy to counter the growing lineup of Windows-based PCs built on the Ultrabook specification from Intel. Though Ultrabooks have gotten off to a slow start, PC makers hope they will be able to capitalize on the popularity of Apple's MacBook Air lineup with their own thin-and-light unibody notebooks.
Rumors of a new 15-inch notebook from Apple are not new, with one report from earlier this month claiming that such a device could appear as early as the second quarter of 2012. That report, however, did not make a distinction as to whether the notebook would be an extension of the MacBook Air lineup or a redesigned MacBook Pro.
Monday's report, however, claims that new product will in fact be a MacBook Air, and provides a sooner release date of the first quarter of 2012.
In February, AppleInsider first reported that Apple is poised to revamp its MacBook Pro lineup with a design closer to that of the MacBook Air next year. The company is believed to be interested in bringing features including instant-on, standard SSD drives, slimmer enclosures and the omission of optical drives to the MacBook Pro in future designs.
The MacBook Air has become an important part of Apple's lineup, with one report from earlier this month revealing that the product lineup now represents 28 percent of Apple's notebook shipments. That's well up from just 8 percent in the first half of 2011.
Apple last updated its 11- and 13-inch MacBook Airs in July with backlit keyboards, its new high-speed Thunderbolt port, and the latest Sandy Bridge processors from Intel.