Apple and Google opt out of industry-sponsored app ratings system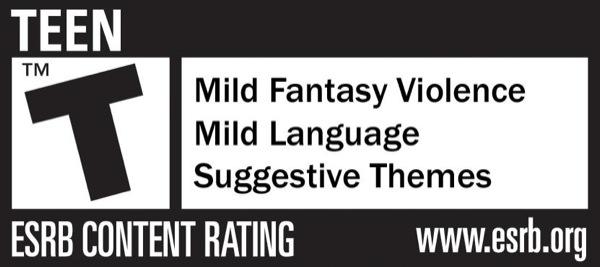 AppleInsider is supported by its audience and may earn commission as an Amazon Associate and affiliate partner on qualifying purchases. These affiliate partnerships do not influence our editorial content.
The two largest mobile app providers, Apple and Google, will not take part in an application ratings initiative created by CTIA-The Wireless Association, and will instead continue to rely on their own in-house systems.
In an press release on Tuesday, CTIA-The Wireless Association and Entertainment Software Rating Board (ESRB) announced that a new voluntary rating system for mobile applications would be adopted by six app stores, however Apple and Google were noticeably absent from the list, reports Bloomberg.
The CTIA Mobile Application Rating System, developed by the ESRB, will rate app submissions on a five-point scale, from "everyone" to "adults-only," based on factors like violence and sexual content.
The program was developed to help parents monitor their children as access to internet-connected devices like Apple's hot-selling iPad and iPhone broadens.
"It made sense as an industry to provide a ratings mechanism that will provide consumers with information about the content available on the apps," said David Diggs, Vice President for Wireless Internet Development at CTIA. He goes on to say that mobile apps have become a "robust" source of entertainment.
Apple's App Store and the Android Marketplace now offer 500,000 and 300,000 apps respectively, and both companies have existing vetting systems in place.
"We've put a lot of effort into Android Market's rating system, which now works well globally," said Google spokesman Christopher Katsaros. "While we support other systems, we think it's best for Android users and developers to stick with Android's existing ratings."
Apple declined to comment on the matter, but the company has already outlined its somewhat stringent app review guidelines.
Diggs said that the main goal of the initiative is to get information to the consumer, and he is not concerned that Apple and Google have opted out of the proposed system.
Example of ESRB video game rating | Source: ESRB
The CTIA-backed ratings are based on an online questionnaire that asks if the submitted app contains violence, sexual content, social networking features and sharing of user location data, among other criteria. Apps will receive ratings within seconds of submission, and developers have the opportunity to appeal unfavorable decisions.
The ESRB said that it will routinely test the most popular apps and field consumer complaints for the system. The board has run a similar ratings program for video games since 1994.
"We are proud to partner with the wireless industry in lending our expertise and credibility to the development of a rating system that effectively fulfills our mission of informing consumers while meeting the needs of this rapidly growing and evolving segment of the interactive market," said ESRB President Patricia Vance.
Participating wireless companies include AT&T, Microsoft, Sprint, T-Mobile USA, U.S. Cellular and Verizon Wireless, while "other storefronts have indicated their interest in joining." Currently, only Microsoft, AT&T and Verizon are operating app stores.