iPad disrupting global DRAM market, causing chipmakers to lose billions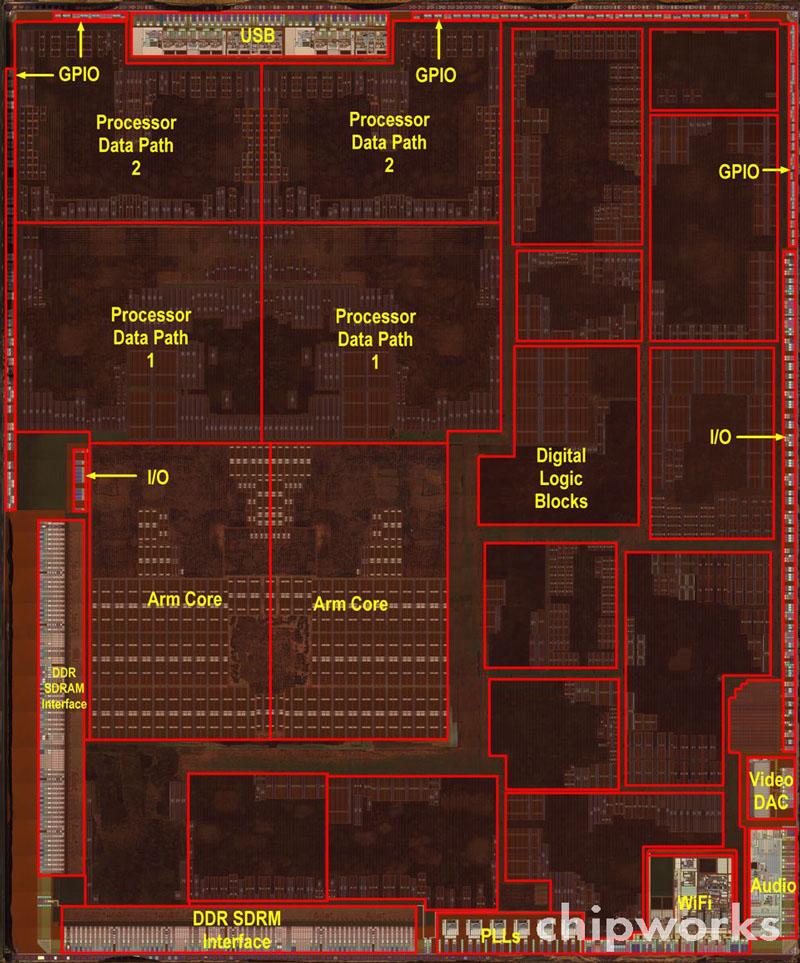 AppleInsider may earn an affiliate commission on purchases made through links on our site.
Sales of Apple's iPad tablet computers are crushing the best laid plans of many chip makers, causing a surplus of memory chips after a massive expansion in DRAM factories were built in anticipation of conventional PC growth.
According to a report by Bloomberg, DRAM chipmakers including Elpida Memory and Hynix Semiconductor have lost $14 billion over the past three years, on top of an estimated $37 billion they invested in DRAM factory expansions in anticipation of continued demand for DRAM in the PC industry.
Historically, PC unit sales have grown as consistently as their appetite for DRAM, but when Apple launched the iPad, it delivered a variety of PC-like functions without the same requirements for DRAM memory storage, using just a quarter of the DRAM of the typical PC, with no capacity (or need) for later expansion.
The report quoted Taiwan analyst Chen Liway with Polaris Securities as saying, "DRAM makers invested too much, and they bet heavily that growth of the computer industry would always continue. That would have been OK if the iPad had never come along."
Apple's A5 (shown below), used in the iPad 2 and iPhone 4S, incorporates just 512MB of DRAM, the same amount as its previous generation of iOS devices (albeit RAM of the faster LPDDR2 type). A primary reason for installing less DRAM is that it requires continuous power to keep the chips functional, unlike storage NAND flash RAM.
By designing iOS to conserve the amount of DRAM required, Apple can not only build cheaper devices while maintaining its profit margins, but also deliver leading battery efficiency, something that its competitors have failed to match.
Apple now ships more iPads than all the PCs Dell sells
In the last calendar quarter, Apple shipped 11.1 million iPads, which not only expanded the computing market with less need for DRAM, but also held back sales of conventional PCs. Apple actually sold more iPads than rival Dell sold in all its PCs together (10.6 million).
Sales of the iPad replaced conventional laptops at a variety of companies and schools at a time when the demand for generic PCs has matured in the US. Gartner had originally projected that Q3 PCs would achieve 5.1 percent growth globally, but reported that shipments only grew by 3.2 percent in the fall quarter.
PC sales have been in doldrums since 2008; in the winter quarter of that year, Windows sales dropped by 8 percent rather than growing by 10 percent as Microsoft had expected. Sales remained down during 2009's global financial crisis and then Apple released the iPad in 2010. Apple has since sold 40 million iPads, and may sell another 20 million during this winter quarter, according to Forrester Research.
The iPad's shifting of consumer demand has had a profound effect on DRAM prices, 65 percent of which is used by the PC industry. The price of DDR3 2 gigabit RAM chips has fallen 61 percent this year, the report noted.
However, after investing $3.8 billion in new state of the art factories, Japan's largest RAM chip maker Elpida said it had to maintain production just to generate enough cash to cover its debt payments, adding to the supply and depressing prices further.
Flooding in Thailand, which has disrupted the supply of hard drives, may push PC unit sales down another 8 percent, according to Fitch Rating analyst Kevin Chang, rather than supporting the 5 percent industry growth that had been expected. On top of that, Microsoft's next Windows 8 is aiming at reducing its memory footprint to enable more efficient battery use, something Apple pioneered with the iPad.
Less DRAM, more NAND Flash
To balance the excess supply of conventional DRAM (used for short term memory storage by the CPU), some chipmakers are shifting to produce specialized chips such as NAND flash RAM, used in SSD storage and by devices like the iPad and smartphones to store data permanently.
While the iPad only incorporates 512MB of DRAM, it contains between 16 and 64GB of NAND flash RAM storage. PCs using SSDs, including Apple's popular MacBook Air models, use 128 to 512GB of NAND flash to replace their need for a conventional, mechanical hard disk drive.
One of the primary beneficiaries of the NAND RAM production is Samsung, which currently supplies parts for the iPad as well as SSD components. The company is the world's largest chip maker, but is also waging a war with Apple over building devices that "slavishly copy" its iPhone and iPad, a move that has Apple reportedly looking for a new manufacturer of its A4 and A5 chips used in iOS devices.
Second place Icheon and fourth place Micron Technology have both shifted their RAM to production toward NAND, which has helped both return to profitability after two years of losses.