Mac OS X 10.7.3 beta supports AMD's next-gen desktop graphics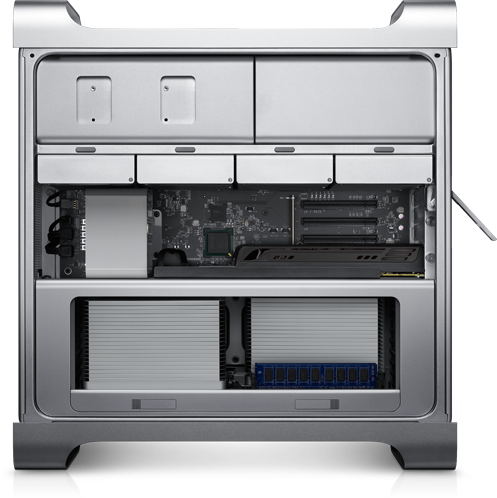 As Apple considers scrapping its Mac Pro line of desktops, the latest beta of Mac OS X 10.7.3 includes support for AMD's "Tahiti" graphics cards. But whether Tahiti-powered Mac Pros will ever be released remains to be seen.
Beta drivers for AMD's next-generation graphics cards are contained in the newest beta of Mac OS X 10.7.3, as first reported by Netkas.org (via MacRumors). The inclusion is noteworthy for the Mac Pro lineup because it is the only product Apple sells with desktop graphics cards.
While support for Tahiti is a sign that Apple is internally testing the next-generation graphics with a potentially updated Mac Pro, it is by no means certain that the company will in fact update the Mac Pro lineup.
AppleInsider first reported in October that Apple has internally developed a revision to the Mac Pro, but it remains undecided whether the updated desktop will see the light of day. People famliar with the matter said management, as far back as this May, were in limbo over whether to put any additional resources toward the product line.
Internal discussions at Apple were said to focus on the fact that sales of the high-end Mac Pro workstations have dropped off so considerably that the desktop machines are no longer particularly profitable for the company.
AMD's next-generation graphics cards are scheduled to arrive in the first quarter of calendar 2012, around the same time that Intel's new Sandy Bridge Xeon chips will hit the market. If Apple does decide to release a new Mac Pro, those components are expected to power the refreshed hardware.
Apple last updated its Mac Pro lineup in July of 2010, adding support for up to 12 processing cores with Intel Xeon processors. Apple has updated its entire Mac lineup except for the Mac Pro in 2011.