Apple promotes The Beatles with ad, free iBook; Samsung again mocks iPhone users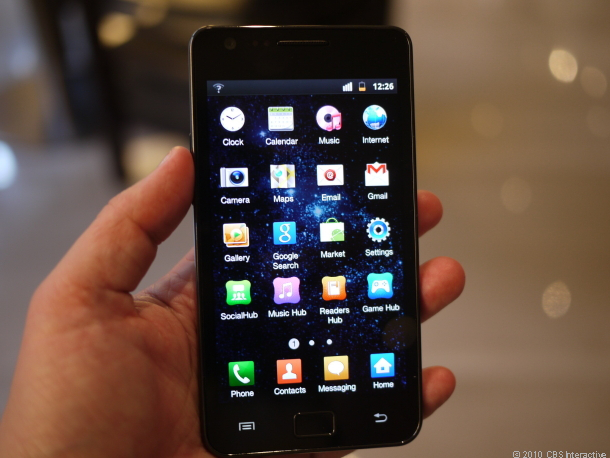 Celebrating the one-year anniversary of the arrival of The Beatles' catalog to iTunes, Apple is promoting the band's music with a new TV ad, while also showcasing a new free "Yellow Submarine" interactive e-book on the iBookstore. Meanwhile, Samsung has released another TV spot mocking iPhone users, this time over music and movie storage.
Apple's new TV ad, entitled "Covers," animates the album covers from The Beatles' prolific career to the song "Magical Mystery Tour," as pointed out by MacRumors.
"Let iTunes take you on a journey through The Beatles, from Please, Please Me, all the way to Abbey Road," the commercial's description reads on Apple's YouTube page.
In addition to the spot, an iBooks exclusive interactive e-book featuring the band's music has arrived on Apple's digital bookstore. According to a press release, "Yellow Submarine" features a "kaleidoscopic, music-filled journey" with animated illustrations from a 2004 book, full-color video clips from the 1968 film and audio from the band and the film's score. The book also offers "read aloud" functionality narrated by actor Dean Lennox Kelly.
After years of negotiations between Apple and the band's parent company Apple Corp, The Beatles' music arrived on the iTunes store last November. The two companies had previously disagreed over the "Apple" trademark before resolving the dispute in 2007.
In the first week of iTunes availability alone, customers bought 450,000 albums and 2 million songs of the group's music. In January, Beatles sales on iTunes had reached 5 million songs and 1 million albums. Apple Corps reported on Friday that worldwide sales of the catalog on iTunes have now reached 10 million songs and 1.8 million albums.
Reports have suggested that Apple's unique deal with Apple Corps may be more lucrative than standard contracts with other artists. Apple is said to have bested rivals Google and Amazon to gain exclusive digital rights to the band's catalog last year.
South Korean electronics maker Samsung has released a second television ad poking fun at Apple and its customer base and promoting its Samsung Galaxy S II smartphone. The new spot appears to be part of a series, as it looks to have been filmed on the same Universal Studios back-lot and uses some of the same actors as the original.
The commercial opens on a line in Boston, MA with a Samsung user stopping to greet his iPhone-toting friends. "Woah, you guys are still here?" he said.
His friends responded by saying, "36 hours is a small price to pay" to keep all their music and movies.
"Well, I have all my playlists right here, my music streams from the cloud and I have tons of places to buy my movies," the Samsung user said. "What are you guys giving up?"
They answered: sleep, vacation days, and "the feeling in my legs," as the text, "The next big thing is already here," appeared on screen.
Samsung's first "Next Big Thing" ad caricatured Apple fans waiting in line, assumedly for the iPhone 4S. Samsung's view of the typical iPhone user was stereotyped during the spot. For instance, one customer said he was disappointed that he couldn't show off the new iPhone because it had the same form factor, while another, a barista, vowed never to use Samsung because he was "creative."
Though Samsung's advertising tactics have thus far maintained a relatively friendly tone, Apple and its rival do mean serious business in the legal arena. The two have become adversaries in an international intellectual property battle over smartphones and tablets. Most recently, Apple complained to a U.S. judge that Samsung was stalling in order to delay a trial.
A U.S. district judge recently denied Apple's request for an injunction of four of Samsung's mobile devices, but Apple filed an appeal this week.
Samsung won back a small victory against Apple this month when an Australian court reversed an injunction against its Galaxy Tab 10.1 tablet. The device is expected to go on sale in the country early next week.