FAA grants American Airlines approval to use iPads on all flights [u]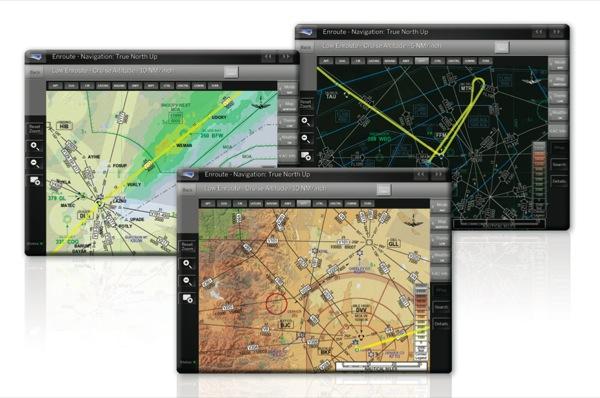 AppleInsider may earn an affiliate commission on purchases made through links on our site.
Six months after receiving approval from the FAA to test of iPads as replacements for traditional paper flight charts, American Airlines is set to be the first major commercial carrier to use Apple's device in all phases of flight.
Citing an unnamed source, ZDNet reported on Tuesday that American Airlines (AA) will become the first major airline in the world to have FAA approval to use iPads as digital flight manual readers, and will begin replacing traditional paper charts on Friday.
The U.S. Federal Aviation Administration allowed AA to begin testing the so-called electronic flight bags in June, specifically approving the iPad to run an app that provides pilots with critical information during all phases of flight. It was the first time the FAA allowed an exception to its regulation prohibiting "class 1" electronic devices from being operated during takeoff and landing.
The Allied Pilots Association and AA collaborated with navigation and planning company Jeppesen to develop the iPad Electronic Flight Bag (EFB). The Boeing-owned company notes that its FliteDeck Pro Enroute application is the only FAA-approved digital replacement to paper counterparts, though AA has not stated whether it will use the program as its official EFB.
Pilots will use the iPad in place of existing 40-pound paper charts and manuals, enhancing efficiency and safety on the flight deck as well as saving an estimated $1.2 million in fuel costs.
Since testing began in June, AA pilots have flown thousands of hours with iPads in every stage of flight to evaluate the viability of the device as a flight tool. Previous reports indicated that flights between Los Angeles, Tokyo and Shanghai acted as the test routes for the experiment.
Screenshots of Jeppesen's FliteDeck Pro Enroute | Source: Jeppesen
Operations will begin on select routes using Boeing's 777 aircraft and plans call for iPad implementation across the entire AA fleet, though no time frame was given as to when the rollout will be completed.
Both the iPad and iPad 2 have been approved for use, and other airlines like United, Alaska and UPS are reviewing its potential. Delta has also indicated interest in replacing its traditional flight bags and started testing iPads in August.
Update: Apple-licensed aviation integration company Avionic and Systems Integration Group (ASIG) contacted AppleInsider on Wednesday to note that its partner, the Chicago-based carrier N-Jet, was the first commercial air carrier to achieve a paperless A061 FAA issued operational specification. That approval came in December of 2010.