Apple rumored to launch 2880x1800 Retina Display MacBook Pro in Q2 2012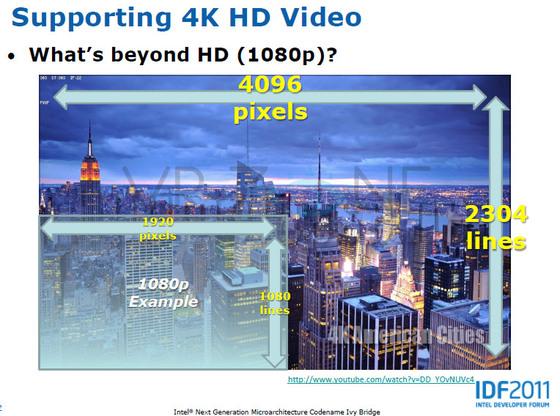 Apple is rumored to be preparing a new MacBook Pro for launch in the second quarter of 2012 with a Retina Display resolution of 2,880 by 1,800 pixels.
Citing sources in Apple's upstream supply chain, DigiTimes reported on Wednesday that Apple's new Retina Display MacBook Pro lineup is expected to set off "a new round of competition for panel specifications in the notebook industry." A resolution of 2,880 by 1,800 would be exactly twice that of the 1,440-by-900 display currently found on the 15-inch MacBook Pro.
"While the prevailing MacBook Models have display resolutions from 1680 by 1050 to 1280 by 800, the ultra-high resolution for the new MacBook Pro will further differentiate Apple's products from other brands," the report said.
Only the 2,880-by-1,800 display was specifically cited in the report in reference to a new MacBook Pro "lineup." Given that Apple's different MacBook Pro screen sizes sport different resolutions, it's likely that the 13- and 17-inch models would sport double-pixel resolutions of 2,560 by 1600 and 3,840 by 2,400, respectively.
Rumors of Retina Display MacBook Pros from Apple in 2012 have reportedly already spurred the competition to work on their own higher resolution displays for notebooks. Acer and Asustek are said to be preparing high-end Ultrabook models with display resolutions of 1,920 by 1,080, an improvement from the 1,366-by-768-pixel displays found on current models.
More evidence of Macs potentially gaining Retina Displays came in September, when Intel revealed that its next-generation Ivy Bridge processors will support the 4K display resolution, at up to 4,096 by 4,096 pixels per monitor. A 4K resolution with a 16-by-9 ratio would be screen resolution of 4,096 by 2,304, or a pixel density of 174 pixels-per-inch.
Apple introduced its Retina Display branding with the iPhone 4 in 2010, featuring a resolution of 960 by 640, packing 326 pixels-per-inch. Recent reports have suggested that Apple also plans to increase the resolution of its next-generation iPad in early 2012.