Employees rate Apple 10th best company to work for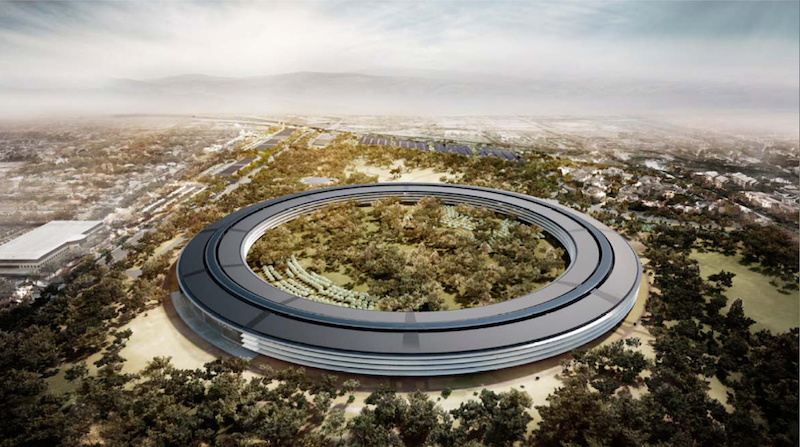 AppleInsider is supported by its audience and may earn commission as an Amazon Associate and affiliate partner on qualifying purchases. These affiliate partnerships do not influence our editorial content.
Apple has cracked the top 10 list of the best companies to work for, alongside fellow tech giants Facebook and Google, according to a new employee survey.
Glassdoor.com released the results of its annual 2012 Employees' Choice awards, with Apple garnering a "Satisfied" rating of 3.9 out of 5, as pointed out by MacNN. Apple placed 20th in last year's survey with a score of 3.7 and came in 22nd in 2010.
Consulting firm Bain & Company took top honors, followed by McKinsey & Company. Facebook, which won the top spot last year, slipped to third place with a score of 4.3, while Google came in fifth with a score of 5.0.
Bain employees told Glassdoor that the sense of teamwork at the company made it the best company to work for, while Facebook employees said they enjoyed the deep "entrepreneurial environment" of the company.
The site used a 20-question company survey to determine employees' attitudes on "Career Opportunities, Communication, Compensation & Benefits, Employee Morale, Recognition & Feedback, Senior Leadership, Work/Life Balance, and Fairness & Respect" for over 65,000 firms.
Apple has been rapidly growing its workforce in order to keep up with its expanding business. As of September, the company had 60,400 full-time employees, up from 49,400 in fiscal 2010. Nearly 60 percent of Apple's workers are part of its thriving global retail business.
Late Apple co-founder Steve Jobs said in June that the company has "grown like a weed" and has struggled to find space for its employees in Cupertino, Calif., and neighboring cities. The company is planning a massive circular spaceship-like office building in Cupertino that will house up to 13,000 of its employees.