Steve Jobs awarded posthumous Grammy, memorial statue unveiled in Hungary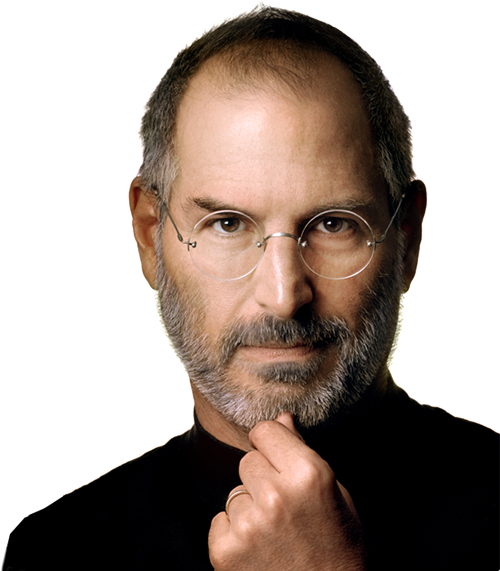 The Recording Academy announced on Wednesday that Apple co-founder Steve Jobs is a posthumous recipient of a Special Merit Grammy award, while a software company in Budapest, Hungary has taken the wraps off a six-and-a-half-foot-tall memorial bronze statue of Jobs.
The Recording Academy announced on Wednesday its 2012 Special Merit Awards recipients, including the LifeTime Achievement Award, Trustees Award and Technical Grammy Award.
Jobs was joined by R&B legend Dave Bartholomew and jazz recording engineer Rudy Van Gelder in receiving the Trustees Award, which recognizes "outstanding contributions to the industry in a nonperforming capacity."
Allman Brothers Band, Glen Campbell, Antonio Carlos Jobim, George Jones, the Memphis Horns, Diana Ross, and Gil Scott-Heron all received LifeTime Achievement Awards, while Celemony and Roger Nichols received the Technical Grammy Award.
"This year's honorees offer a variety of brilliance, contributions and lasting impressions on our culture," said Neil Portnow, President and CEO of The Recording Academy. "It is an honor to recognize such a diverse group of individuals whose talents and achievements have had an indelible impact on our industry."
An exclusive ceremony will be held to honor the recipients on Feb. 11, 2012 and a formal acknowledgment will be made during the Grammy Awards telecast on Feb. 12.
The Recording Academy did not specifically state its reasons for the award, but Jobs is likely being honored for revolutionizing the music industry through iTunes. Though his efforts to establish a viable digital music ecosystem did occasionally put him at odds with recording industry executives, he tenaciously built iTunes into the world's largest music vendor.
The iTunes store earned $1.5 billion in revenue last quarter, with the iPod remaining the top selling music player in most countries Apple tracks.
In fact, Jobs was instrumental in revolutionizing several industries, such as personal computers, mobile phones, tablets and digital animation. Before his death in October, he told biographer Walter Isaacson that he wanted to reinvent the television, textbooks and photography.
Architectural software maker Graphisoft revealed on Wednesday its larger-than-life statue in honor of the late Apple co-founder in Budapest. Commissioned by the company's founder and chairman, Gabor Bojar, the nearly 7-foot-tall bronze statue was crafted by Hungarian sculptor Erno Toth.
"With its attention to excellence in every detail, Graphisoft Park's environment embodies the spirit of Steve Jobs," said Graphisoft CEO Viktor Varkonyi. "I can't think of a better place to commemorate the man and his legacy."
Graphisoft has viewed Jobs as a benefactor of the company for decades. He first came across its ArchiCAD software in the 1980s at a conference in Germany. At the time, Jobs was so impressed with the software that he quickly lent Apple's support to the project.
"Apple's support included cash and computers at a time when GRAPHISOFT was a small company with limited resources, working within the economic and political confines of what was, at the time, communist Hungary," Bojar said.