Suppliers rumored to prepare for 32", 37" Apple televisions in early 2012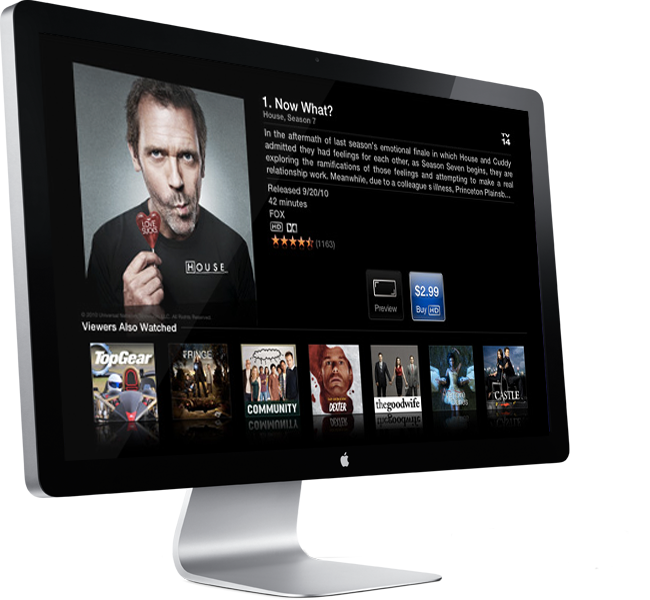 AppleInsider is supported by its audience and may earn commission as an Amazon Associate and affiliate partner on qualifying purchases. These affiliate partnerships do not influence our editorial content.
Apple's supply chain will begin preparing materials for an Apple-branded television set in the first quarter of next year in advance of a second or third quarter launch, a new report out of the Far East claims.
Taiwan industry publication DigiTimes reported on Tuesday that industry sources are claiming preparations for the much-rumored Apple HDTV will begin early next year. Apple is reportedly aiming to launch the device in either the second or third quarter of 2012.
"Instead of a form of set-top box (STB) like the Apple TV launched in 2006, Apple's new products will be full TV sets," the report noted sources as saying.
Supply chain insiders claimed that Apple would initially release 32- and 37-inch versions of the so-called "iTV." A separate report out of Japan early this month also suggested that the company was looking at an entry-level size of 32 inches, though it went on to state that Apple would release three different sizes, with the largest maxing out at 55 inches.
It should, however, be noted that DigiTimes has an inconsistent record when it comes to Apple-related predictions. The publication claims to have numerous sources within the Asian supply chain, but it has been inaccurate at times.
Meanwhile, reports out of Korea claim that supplier Samsung began producing chips for the device in November, while Sharp is rumored to produce the displays for the television set.
Although rumors of an Apple television have persisted for years, they gained credence earlier this year when biographer Walter Isaacson revealed that late Apple co-founder Steve Jobs told him he had "cracked" the secret to an Apple-style television interface.
Jefferies analyst Peter Misek told investors in late November that Sharp would begin production of the display for an Apple television set in February 2012 in preparation for a mid-2012 launch, a schedule that falls roughly in line with the timeline from Tuesday's report.